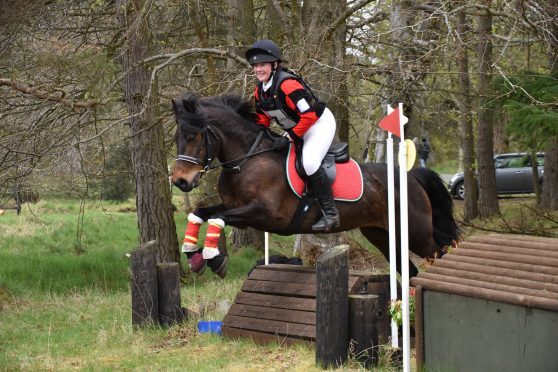 A north-east pony club is hoping to raise thousands of pounds to help build a new course.
Aberdeenshire Pony Club, based in Dunecht, has been helping local boys and girls master horse riding since 1961.
Despite its storied success, the group claim their current course, on the Dunecht estate, is holding back riders in the area from reaching their full potential.
With the support of the laird, the club wants to renovate and extend the course so it expand the range of events it holds.
They estimate it will cost between £10-15,000 to carry out the project.
Pamela Charles, district commissioner, said: "If we can get it up to a higher standard it means we can start training riders for British Eventing competitions.
"Currently you have to go past Fraserburgh to Philorthor or to a place near Kirriemuir, it would be great for all the local clubs.
"The population of horses is the second-largest in Britain and there's so many people that could benefit from this."
The new course would consist of "natural jumps" for riders to practice dressage, eventing and hunter pace.
As well as the training element, the club also provides activities for its younger members, including camps where they learn how to properly look after their ponies.
The group also helps youngsters with learning difficulties to become more outgoing through interaction with the animals.
Mrs Charles added: "People think it's just for posh folk with lots of money but it's not, the children work very hard and learn a lot of valuable skills."
The group is now appealing for businesses to come forward to sponsor individual stages round the course, which would help fund the overall scheme.
Anyone interested in sponsoring a jump can contact pamela.charleslilly@gmail.com