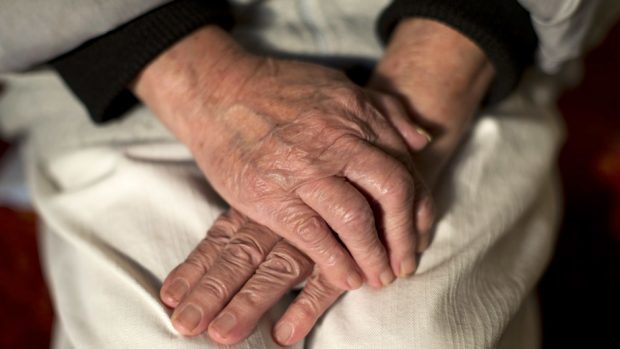 Council bosses have been branded "scrooge-like" after they revealed cost-cutting plans to axe Christmas presents for care home residents.
Aberdeenshire Council's communities committee will consider if they should stop paying for care homes to buy gifts for their residents.
The most recent figures reveal that the practice cost £32.81 for each person, amounting to a total cost of £9,613 for about 293 people across the north-east.
But as part of a wider discussion on social care services charges, councillors will be asked to consider axing the gifts. Alternatively, they could continue on with the practice – or reduce the funding available.
Yesterday the authority's integration joint board, which also includes NHS Grampian representatives, was asked to give their views on the plans as consultees but decided to await the committee's decision.
The committee will meet to discuss the proposals  – which would come into force from 2018/19 – just days before Christmas, on December 21.
Last night, Arthur Forbes, vice-chairman of Grampian Senior Citizens Forum, called the proposals a "disgrace".
"That's cost-cutting in the meanest sense," he said.
"They shouldn't be doing things like this, that's vulnerable people they are picking on.
"For many of them this will be the last remnants of Christmas if they don't have any family or if theirs live far away."
It comes just days after the Press and Journals launched a campaign to help older people who feel lonely or isolated this season.
Through Share the Cheer, we're asking you to spend some time with a neighbour, relative or friend to let them know they are not alone – both throughout the festive period and the year. It could be just dropping in for a cup of tea, taking them out shopping or popping in with bread and milk.
Age Scotland last night said the council's proposals could heap unnecessary misery on older people at an "especially lonely" time of year.
Director Keith Robson said: "We understand that budgets are tight, but scrapping Christmas gifts for care home residents seems a bit Scrooge-like. For those residents who don't have close family, this may be the only gift they receive.
"Christmas can be an especially lonely time of year for many older people, even if they are living in a care home. This isn't a huge amount of money, but this type of gesture can really brighten someone's day and make them feel valued.
"We hope Aberdeenshire Council will consider alternatives rather than cutting this scheme completely."
Aberdeenshire East MSP Gillian Martin shared their concerns, adding: "We can't simply axe Christmas presents for residents living in care homes for whom these gifts may be a lifeline over the festive season."
Anne Stirling, chairwoman of IJB and the communities committee, said the discussions were about making the system fairer and that families and residents would be consulted on any decisions taken at next month's meeting.