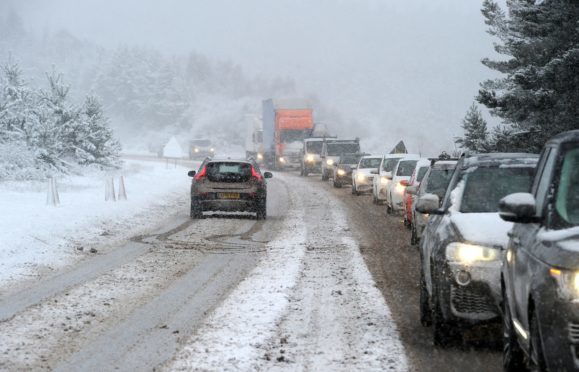 Damage to vehicles across the UK from the Beast from the East has cost insurers more than £10million and counting, with farmers also expected to be due significant compensation.
Figures released by the AA's in-house insurance team has revealed that more than 8,200 collisions have taken place since snow started to fall.
Claims for February are more than a third higher than normal and Michael Lloyd, the firm's insurance director, said that while injures were few, about 21% of the vehicles involved in accidents had been left un-driveable.
"It goes without saying that drivers should take extra care if they must drive in the snowy conditions," he said.
"If the advice is not to drive unless it's really necessary, then stay at home if you can.
"Insurers will always meet claims for collisions in snowy and icy weather.
"The one instance in which a claim won't be met is if a car is left unattended and stolen – if it is left warming up on the drive, for example."
NFU Mutual has also issued claims advice to its members who are struggling to keep livestock cared for in the north-east.
Tim Price, the group's rural affairs specialist, said it would provide cover for any farmer carrying out community work such as snow clearing in their towns and villages.
He added that claims were likely to be made for uncollected milks, with farm roads among the worst hit by the snow.
Mr Price said: "In 2010 we paid out our highest ever number of claims for snow damage when heavy snowfall in Scotland and the north-east of England brought down the roofs of hundreds of farm buildings.
"The present conditions, with light, dry snow coming from the east means it is unlikely we will see a repeat of 2010 scenario, but with more heavy snow forecast over the next 48 hours, it is important to keep an eye on depth of snow on roofs and move vulnerable livestock inside if snowfall turns wet and slushy and roofs appears at risk.
"Safety for farmers, family members, and workers is paramount and, while fully understanding the pressure farmers are under trying to keep animals alive and while working in extreme cold, it is vital to avoid taking risks that could lead to injury or fatalities."