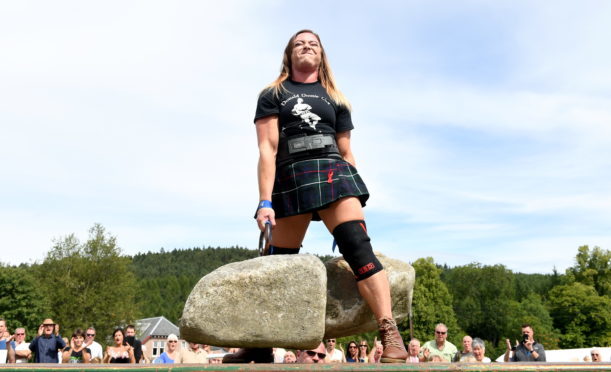 A record-breaking heavy who lifted the Dinnie Steens has been celebrated in the Scottish Parliament.
Australian Leigh Holland-Keen, who is originally from Dundee, hoisted herself into the record books last month by becoming the first woman to lift the 733lb stones in four decades.
The 29-year-old nurse completed the feat on the Potarch Bridge on Donald Dinnie Day, the day after the Aboyne Highland Games. And her 46-year-old mum Susan also completed a partial lift.
Aberdeenshire West MSP Alexander Burnett put forward a motion to recognise Miss Holland-Keen's achievements in Holyrood.
Mr Burnett said: "Fewer than 100 people have managed to lift the stones since Donald Dinnie carried them the length of the Potarch Bridge in 1860.
"Leigh was the first woman to do so in around 40 years.
"Quite rightly, her story has been celebrated by the media in her home country.
"I hope more strong women and men are inspired to come and try their hands on the Dinnie Steens as a result."