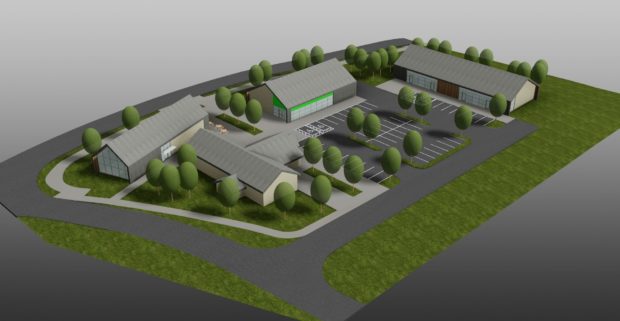 Planners are backing a construction firm's bid to drop one of the conditions for its 400 property development in an Aberdeenshire town.
The Bancon Homes development for the Lochside of Leys master plan at Hill of Banchory was originally approved earlier this year.
It is made up of 390 properties which will be built on three sites and in three phases at either side of the Loch of Leys nature site and in the Upper Lochton area, off Raemoir Road.
The development would also include a new road between Raemoir Road and North Deeside Road, shops and a park.
It was given the go ahead by council bosses in March, but the developer wants to change one of the conditions.
Bancon Homes was asked to build a roundabout on Raemoir Road before beginning any construction.
However the company have asked for this to take place once some of the houses are already built.
They are looking to start work on one of the sites earlier than planned due to drainage problems at the another location.
Mary Lennox from Banchory community council feels Bancon Homes should not be allowed to drop the condition.
In a letter opposing the change she also raised concerns about road safety.
Mrs Lennox said: "Building the roundabout before the houses was condition 16 attached to the granting of the original application for this housing development.
"Banchory Community Council is of the opinion that the developer should abide by this condition and that there is no compelling reason for it to be varied in this case.
"In particular, we are concerned about the issue of road safety. Raemoir Road is an increasingly busy and dangerous road."
Three other objections raise concerns about traffic and the impact of the housing on the Loch of Leys site.
But a council report dismisses the fears of locals.
The document by local authority infrastructure boss Stephen Archer said discussions have taken place between the developer and roads officials.
He said: "Although there are concerns from members of the public that failing to provide the roundabout, as previously agreed, will impact on safety and the surrounding infrastructure, the technical consultees are content that this phase can be constructed prior to the roundabout."
Members of the Marr area committee will consider the plans on Tuesday.