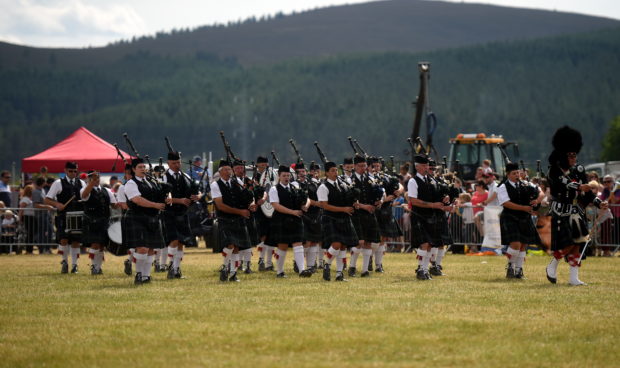 Police have urged revellers to ensure they watch their alcohol intake when they attend a country show tonight.
Families will flock to Echt Show throughout today for a variety of attractions, including tractor displays and sheep-shearing demonstrations.
And one of the most popular parts of the day is the evening marquee dance, which is aimed at over-18s.
However, in the past, the proceedings have been marred by drink-fuelled trouble and police are reminding people to enjoy, but behave themselves, at tonight's event.
Police will be on hand to ensure that any anti-social behaviour is dealt with swiftly and does not become a larger issue.
Inspector Darren Bruce, who covers the local area, said: "Officers will be dedicated to working at the event to help ensure it runs as smoothly and safely as possible.
"By no means are we there to spoil anyone's fun, but be assured that we will deal robustly with any incidents of drunken or unacceptable anti-social behaviour.
"Longer summer days outdoors can lead to excessive drinking, so we will be working closely with staff to make sure that alcohol consumption is properly controlled.
"Drinking too much can often cause people to behave in a way they would never dream of and is often the cause of violent and completely unacceptable behaviour."
Insp Bruce is also urging those attending to make sure they have arranged how they will get home at the end of the night.
He added: "Given the rural location of the show, please have a plan for how you are getting home. Officers will also be patrolling the surrounding roads so leave your car at home if you intend to consume alcohol – it is just not worth the risk.
"Attending the Echt Show and other shows and events during the summer is part and parcel of our officer's jobs and we really enjoy meeting those who are attending and helping them to enjoy themselves.
"My message is quite simple though – have fun, but don't behave in an unacceptable way that you will regret the next day."