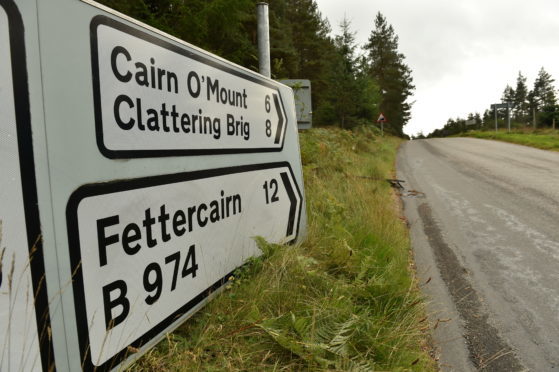 Motorcyclists have claimed that Aberdeenshire Council's surface dressing work has turned a popular rural road into a "death trap".
Last week, the local authority completed works on a section of the B974 Cairn O' Mount road as part of its summer road improvement programme.
Although Aberdeenshire Council has argued it is an "effective" method of prolonging the lifespan of the region's road network, bikers and cyclists have raised concerns about the abundance of stone chips left behind on the Cairn O' Mount last week.
On Friday, one rider was reported to have fallen from his motorbike where the surface dressing was in place.
Bill Parr, a motorcyclist of 20 years, said: "On Friday, I travelled over the Cairn O' Mount by motorcycle, only to find that the section of road between the cafe at the bottom on the Fettercairn side, all the way up to the top of the cairn, has had the usual cheap and cheerful resurfacing programme carried out.
"Wet tar, followed by what appears to be an over-abundance of stone chips, turned the road surface into a death trap for anyone on two wheels – cyclists and motorcyclists.
"I could not believe that the council saw fit to leave the road in this state.
"After meeting with some other motorcyclists later that day, they confirmed there had already been a motorcyclist come to grief due to the atrocious condition the road had been left in.
"I'm an experienced biker of 20 years, and have never previously come across such badly left road conditions."
The speed limit through all areas where surface dressing has been carried out is a mandatory 20mph.
A spokeswoman for Aberdeenshire Council said: "The council recognises some road users, such as motorcyclists, can find loose chips particularly challenging and other motorists are reminded to give these users space and time.
"Surface dressing is used as an effective and cost-efficient way to further the lifespan of roads and improve the quality of damaged carriageway.
"The technique of laying hot bitumen, followed by chippings, works to seal the road surface and also provides better grip for vehicles.
"However, it does require motorists to take extra care and reduce speed when passing over treated sections of carriageway as there is a short-term heightened risk of skidding."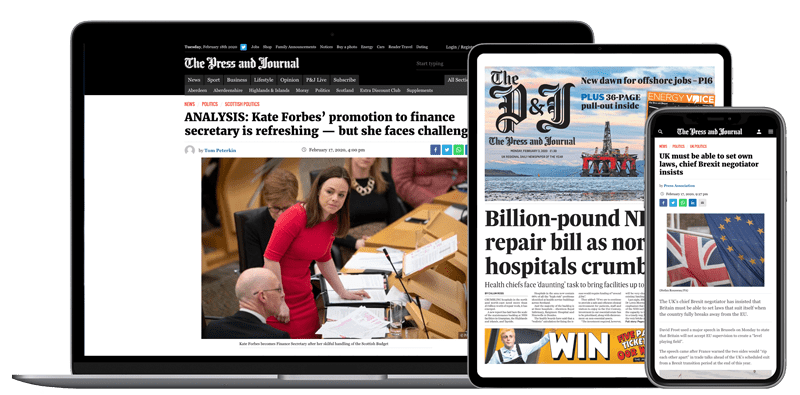 Help support quality local journalism … become a digital subscriber to The Press and Journal
For as little as £5.99 a month you can access all of our content, including Premium articles.
Subscribe