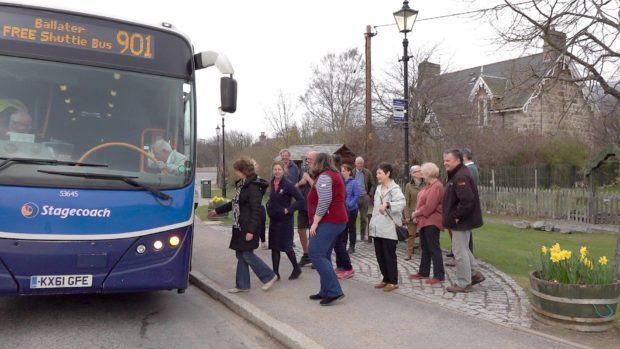 Aberdeenshire councillors have urged members of two Deeside communities to "use it or lose it" after a Sunday bus service was granted a stay of execution.
Earlier this year, the local authority announced it would axe 27 subsidised routes from timetables across the region as part of efforts to save millions of pounds.
Included in the proposed cuts was the end of Sunday trips on the Stagecoach Bluebird 201, between Ballater and Braemar.
The move resulted in thousands of people signing a petition, urging the council to reconsider.
As a result, in April the council put on a special shuttle service in its place to run over the summer – and last week, it was announced the bus service would continue in its current form until next March to allow Aberdeenshire Council to determine how vital it is to the region through consultation and other research.
In June, there was an average of five passengers per journey – a slight increase in performance from the same month last year where there was an average of around four-and-a-half passengers per Sunday trip.
Yesterday, members of the Marr area committee discussed the move to extend the temporary service.
Aboyne, Upper Deeside and Donside councillor Peter Argyle, a member of the committee, said: "The committee welcomed the fact that it is able to keep going through the winter, and we would encourage people to use the bus, because it is very much a use it or lose it situation.
"The numbers of passengers using it has increased slightly, with the most recent figures on the up again.
"The plan is to run through until the end of the financial year in March, and after that we will see.
"There's a big piece of work going on within the council anyway, looking at the whole of the public transport network and the best way for the council to support that.
"Officers within the public transport unit are working on an effectively root and branch review of providing these services at a time when our budget has been hacked, and we really can't afford to keep everything going that we would like to.
"That work is ongoing, and by the time we get to March things will be clearer on that front."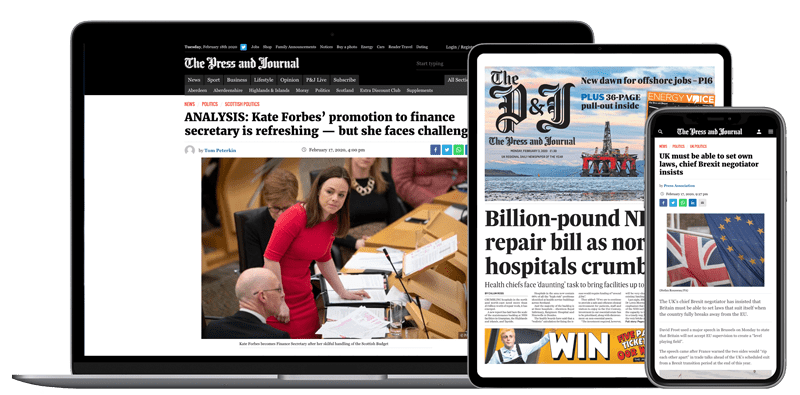 Help support quality local journalism … become a digital subscriber to The Press and Journal
For as little as £5.99 a month you can access all of our content, including Premium articles.
Subscribe