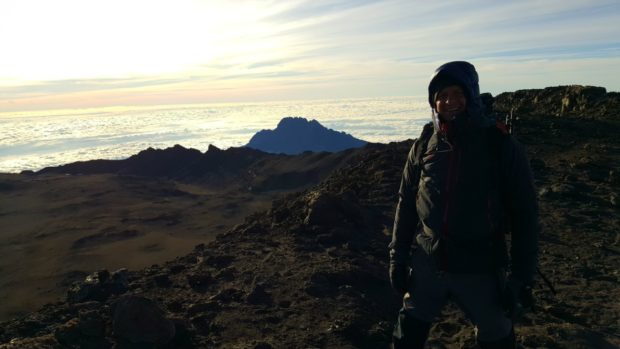 A father-and-son duo have raised more than £10,000 for a local charity.
Tim Laundon was inspired to help The Living Well Project, which provides dementia-friendly cafes across the north-east, by his 15-year-old son Jack.
Jack and Portlethen Academy classmates Finlay Dyce and Sajan Alawattage were successful in the final of the Youth Philanthropy Initiative (YPI) Scotland last year, winning £3,000 for the charity.
Jack chose the charity because his grandfather had lived with dementia prior to his death in 2018.
Famous faces help pupils win four-figure sum for local charity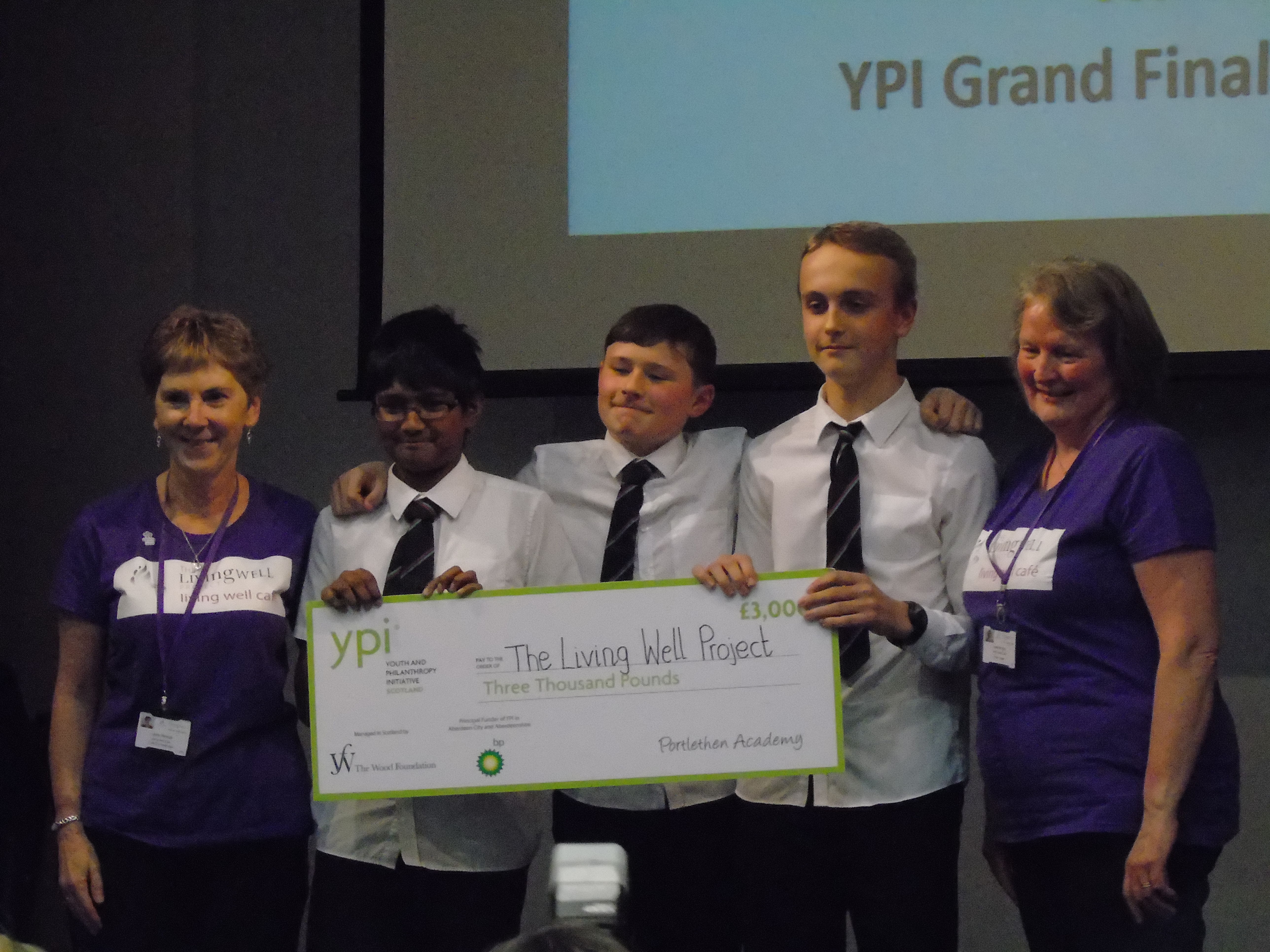 His father, who works at HSBC in Aberdeen, was inspired by his son's effort and decided to help raise more cash for the charity.
It had long been an ambition of his to climb Kilimanjaro so in August he embarked on the eight-day challenge.
"The trek was awe-inspiring, it was everything I hoped it would be and more," he said.
"Aside from reaching the summit, a highlight was looking up at the biggest sky each evening.
"The sight of Kilimanjaro with billions of stars as a backdrop was breathtaking. Raising such a fantastic amount of money was the icing on the cake."
Mr Laundon's colleagues joined in the effort by climbing the height of Kilimanjaro in just one day on treadmills in the office.
HSBC UK also donated £1,000 to the charity, bringing the final total to £7700.
The Living Well Cafe events are run by volunteers Jeanette Abel and Linda Rendall, who last night expressed their gratitude.
Mrs Rendall said: "We are blown away by the amazing efforts of Tim and Jack.
"It comes at a time when we are finding it increasingly challenging to secure funding to enable us to continue the work we do so this is a huge boost."
Lynsey Brosnan, national coordinator of YPI, added: "It is wonderful to see the far-reaching impact of YPI. Young people are so often a source of inspiration and it is wonderful Tim was spurred on in his challenge by Jack and his friends' YPI involvement.
"As well as funds, YPI is about raising awareness of small charities doing amazing work in the local area. We think the Laudon family have certainly achieved both."
There are four Living Well Cafes throughout Aberdeen, running on Tuesday and Thursday afternoons, from 1pm-3pm.
The cafes provide a welcoming, safe and supportive place for people living with dementia and their caregivers – and are open to anyone.
Each week there are a range of optional activities such as reminiscing, puzzles, aqua painting, Boccia and singing.
Find out more by going to thelivingwellproject.org.uk