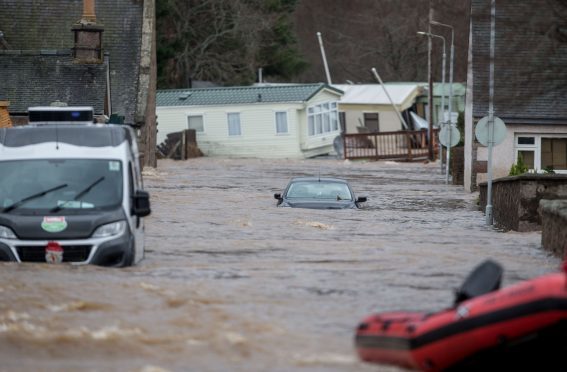 A flood group has presented its alternative proposals to protect their village to Aberdeenshire Council – which do not include building a wall through the middle of a golf course.
Council officers previously revealed their preferred scheme for Ballater would involve building an 11ft high wall through the golf course and caravan park – two of the worst-hit locations during Storm Frank in 2015.
Although the £31million scheme was selected for its balance of the most potential protection and price tag, many of the community believe it would hit tourism by degrading attractions.
Now Ballater Flood Group, which was set up in the wake of the storm, has now put forward its own proposals ahead of the infrastructure services committee's discussions later this week.
Chairman Tony Cox said the group's plans avoid a hard flood defence through the fairways and much of the caravan park, and could even cost less cash than the council's preferred option.
Under the group's plans the Red Braes embankment to the west of the golf course, where the banks of the River Dee previously burst, would be stabilised, and defences would instead be put up much closer to the river, and further away from the course and caravan park.
Other new embankments would also be created.
Mr Cox said his group has enjoyed a very positive relationship with the council, and praised the efforts of officer so far.
He added: "BFG has worked in full cooperation with the council at creating a proposal for an alternate route for the flood defences, which would hopefully remove the emotion associated with building the defences straight through the golf course.
"We are following the recommendation in the consultant's report that says other options should be explored."
Aboyne, Upper Deeside and Donside councillor Peter Argyle, chairman of the council's infrastructure committee, said: "The overriding priority for flood protection in Ballater is the preservation of life and property, in that order.
"I have ensured that these proposals will be given serious consideration by the council.
"I know our experts are looking at them, and testing them rigorously.
"I look forward to seeing the results of that."
He added: "All that any of us want is the very best outcome for Ballater and its community, taking every possible step to avoid a repeat of Storm Frank."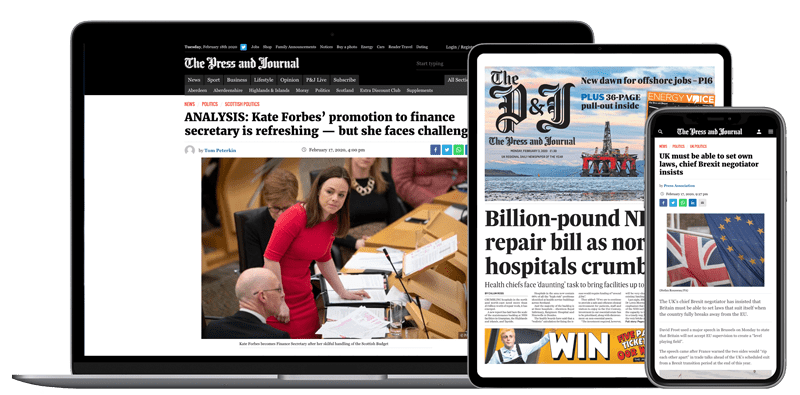 Help support quality local journalism … become a digital subscriber to The Press and Journal
For as little as £5.99 a month you can access all of our content, including Premium articles.
Subscribe