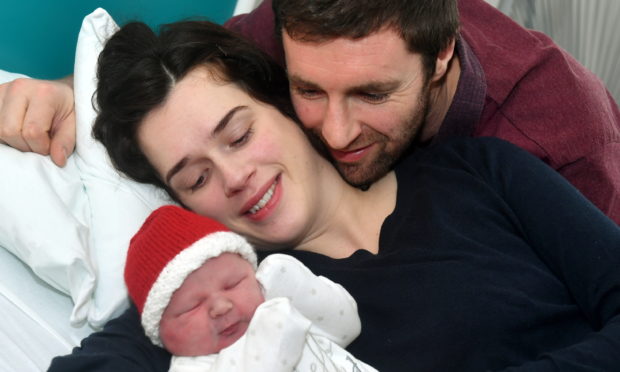 A north-east mum and dad are celebrating the arrival of a very special Christmas present at Aberdeen Maternity Hospital.
Little Elena was born at 1am on Christmas Day, and proud parents Neil Moir, 37, and his wife Jodie Moir, 29, said they couldn't be more delighted with their special delivery.
The little miracle was born happy and healthy, weighing 8lb 11.25oz.
Her beaming father said the family hope to celebrate by taking their new daughter to a first Christmas lunch at her grandfather's home near Kintore.
Elena's mum, a leasing agent at Peterkins real estate agency in Inverurie, said: "She's been amazing so far and has slept almost all the way through, so fingers crossed that will continue.
"She's had a good feed, and she's pretty much just been sleeping ever since she was born."
Elena will be joining her big brother, the 18-month-old Finn, at the family's home in Insch.
Mrs Moir added: "We've got a boy, so having one of each is going to be amazing."
As with all babies born on Christmas Day at the Aberdeen Maternity Hospital, young Elena was given a special knitted Santa hat to wear as a memento of her arrival on December 25.
But her dad said the festive birth came as a total surprise.
Mr Moir said: "The due date was tomorrow, so we really weren't expecting it at all.
"Our first baby was 10 days late, so we were thinking it may have been a bit closer to New Year's, so it all really took us completely by surprise.
"If all goes well we'll be able to get home very soon – it's been a breeze so far but we'll have to wait and see how long that lasts.
"Boy or girl, all that mattered to us was a healthy baby, but it's certainly nice to have a little girl – although I'm sure Elena will turn out to be the boss when they're growing up."
Mr Moir, manager of GPH Builder's Merchants in Westhill, added: "If all goes well we'll soon all be going to my dad's, just outside Kintore."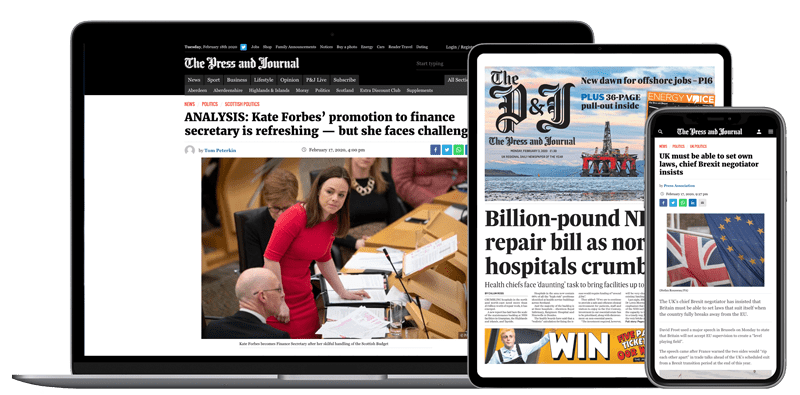 Help support quality local journalism … become a digital subscriber to The Press and Journal
For as little as £5.99 a month you can access all of our content, including Premium articles.
Subscribe