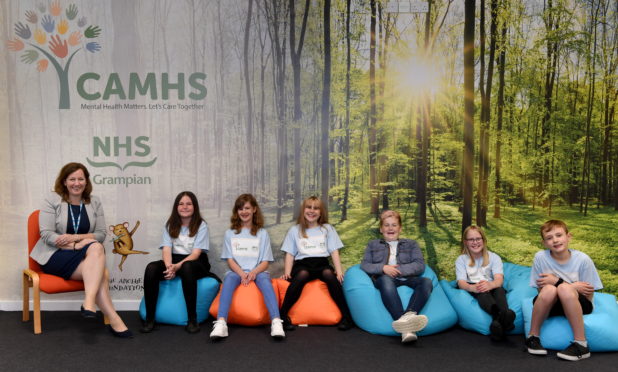 A pair of north-east youngsters who survived the Ariana Grande concert bombing in Manchester have raised £15,000 for mental health causes.
Jago Stevens and Carmen Pritchard, both 12, escaped uninjured from the Manchester Arena attack in May 2017.
The children did not themselves require assistance from child and adolescent mental health services (CAMHS) following the incident, but it showed them how important such services are thanks to the help they received from friends, family and their school.
In July last year, the friends were invited to tour the newly opened £1 million Links Unit mental health facility in Aberdeen, after they helped to raise close to £10,000 to help fund the project.
And now, the two pals from Banchory have celebrated raising £15,000 for mental health causes through even more fundraising efforts, including promising to dye their hair blue.
Jago told the Daily Record: "I was at Ariana Grande with Carmen for our 10th birthdays. We are best friends. We were born in the same hospital on the same day.
"We were just walking out talking about how good she was when we heard this bang.
"Everyone started screaming and running so we started to run so we wouldn't get trampled.
"I was a bit confused and shocked. I didn't realise it was so close.
"Carmen was crying but I was just in too much of a shock to cry."
Jago and Carmen started their fundraising on the second anniversary of the bombing, in May last year, and have been supported by friends including Willow Thorne, Evie Carter, Lewis Clark and Fern Pritchard.