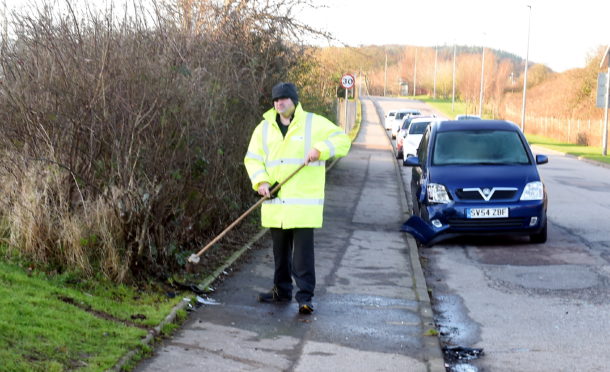 An Aberdeenshire road was closed yesterday after a car overturned in a crash outside a school.
Police and ambulance crews were called to Forest Drive in Stonehaven, near Mill O' Forest School and Nursery, just after 7.45am.
One vehicle had overturned, while slight damage could also be seen to a blue Vauxhall Meriva parked at the side of the road.
The Meriva appeared to have scuff marks on its rear passenger-side door, while the bumper below its driver-side headlight was crumpled and hanging down.
Officers confirmed that no-one had been hurt in the incident but police had to shut the road to allow for the overturned vehicle to be recovered.
Ward councillor Sarah Dickinson said: "I am very relieved that no one was injured and I will be looking for information to understand what happened, and any potential implications of that."
The closure led to disruption for some commuters, with Stagecoach Bluebird forced to divert some of its services through the town.
Its 7, 7B, X6, 4A and 4C routes were diverted through Arduthie Road, Brickfield Road and Thomson Terrace, missing stops on Forest Drive and Mill of Forest Road.
The operator took to social media at 10am to confirm that the road had been re-opened by police, and that all of its services would be resuming their normal routes.