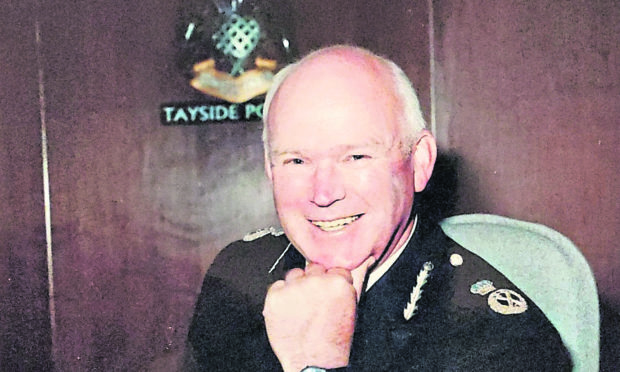 Former chief constable Bill Spence, who has died at the age of 76, was a "strong, kind and gentle" man, his family said.
The former Tayside chief died at home in Kellas on Sunday with his family by his side after a short battle with bowel cancer.
He was diagnosed with the disease in January and told his illness was inoperable.
As a result, he did not receive chemotherapy but had surgery to make him more comfortable.
Daughter Shona McLeod described her dad as a strong, kind, gentle man who she never saw get angry.
She said: "Dad's condition deteriorated rapidly but we were lucky that he was able to die at home surrounded by his family.
"He believed it was a privilege to serve with the police. He was very proud of his career which grew out of his love to serve.
"He gained the Queen's Scout award which he always said was one of his most important achievements, alongside receiving the honour of Order of the Knights of St John."
Mr Spence grew up in Ellon and left school with no qualifications.
He studied at college evening classes and then with the Open University before going to Strathclyde University to study law.
His police career started with Renfrew and Greenock Police in Paisley and subsequently took him to places as far apart as Rothesay and India, before he moved to Tayside.
Mr Spence's first role with the local constabulary was in 1988 when he was appointed deputy chief constable, before securing the top job in 1990.
During his tenure, the crime rate reduced annually and he helped to oversee the introduction of new technology that enhanced detection.
He was one of the far-sighted officers who saw the potential of DNA testing and helped to launch the Dundee labs, which were then the first in Scotland.
Following his retirement in 2000, Mr Spence was heavily involved in charity work and founded the St John Scotland's team of First Responders in Angus later that decade.
He helped spearhead the charity's efforts to locate defibrillators in public sites around Dundee and Angus and became the face of the project.
Paying tribute, Dundee's Lord Provost Ian Borthwick said Mr Spence was "a genuinely good man".
He said: "He always gave his best and I am sorry to hear the news.
"When I had matters to raise regarding my own ward he was always interested in finding a resolution and it was clear he cared about the people of Dundee and was very knowledgeable and held the city in a high regard.
"My condolences go to his wife and family."
Mr Spence was honorary vice-president of the Tayside branch of the Retired Police Officers Association Scotland.
Matt Hamilton, vice-president and secretary of the branch, said: "Sunday was a very sad day, not only for the family of Bill Spence, but also for his many friends, ex-colleagues and fellow police officers here in Tayside and across Scotland."
Mr Spence is survived by his wife Hazel, daughters Shona and Maureen, and four grandchildren.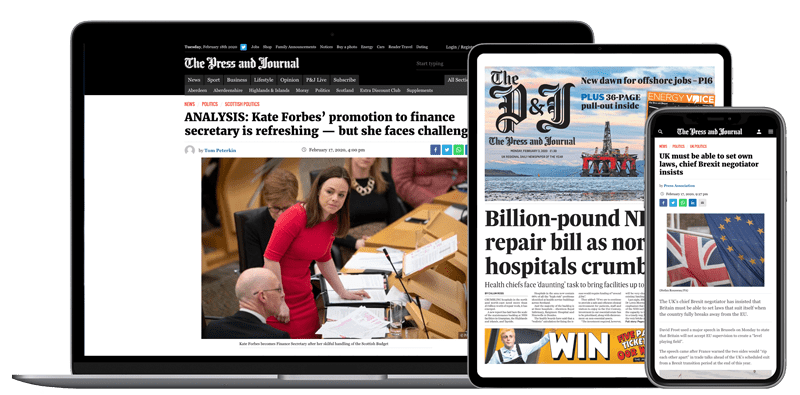 Help support quality local journalism … become a digital subscriber to The Press and Journal
For as little as £5.99 a month you can access all of our content, including Premium articles.
Subscribe