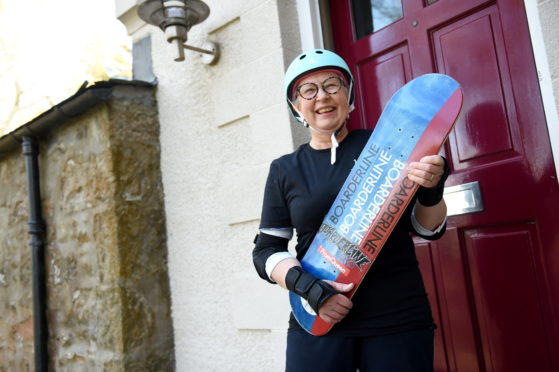 Thousands of skateboarders from across the globe are preparing to raise cash for Aberdeen breast cancer research in memory of an "incredible" Ellon grandmother on what would have been her 69th birthday.
Elaine Shallcross captured the hearts of almost 85,000 skateboarding fans – including the world-famous Tony Hawk – through her efforts in attempting to learn a "shuvit" trick in time for her birthday on July 10, despite never having stood on a board before and difficulties she faced due to her breast cancer diagnosis.
But tragically Mrs Shallcross, a former library worker at Aberdeen University, died on June 10 –  a month before she was due to make her big attempt.
To celebrate her life and the causes she believed in, skaters around the world have pledged to take part in World Shuvit Cancer Day on July 10.
Participants will record themselves pulling off the difficult trick and then donate to Mrs Shallcross' online fundraiser.
All cash raised by Mrs Shallcross and the Shuvit Cancer campaign will go towards aiding the work of Professor Valerie Speirs, an oncology professor at Aberdeen University who is pioneering research into breast cancer.
Mrs Shallcross' daughter Jenny said: "She was always up for an adventure, as you could see from the Shuvit Cancer campaign.
"She's always been a giver and somebody that wanted to help people, and she had such a big heart.
"Seeing my mum going through the treatment and all the difficult days, and then see her still get up and want to challenge herself by learning how to skateboard was just incredible, it made me so proud.
"She really is someone that you just aspire to be some day. To have that strength is just incredible.
"Everyone has just been so supportive, and all the messages that she received helped her so much, but they've really helped me and the family too.
"Having this global backing has really been a comfort during the really sad times. I know she'd be having a wee cry herself at how lovely everyone around the world has been.
"I really miss her, she was a really special woman but what the legacy she has left behind is a reflection of the person she was."
Click here to make a donatation.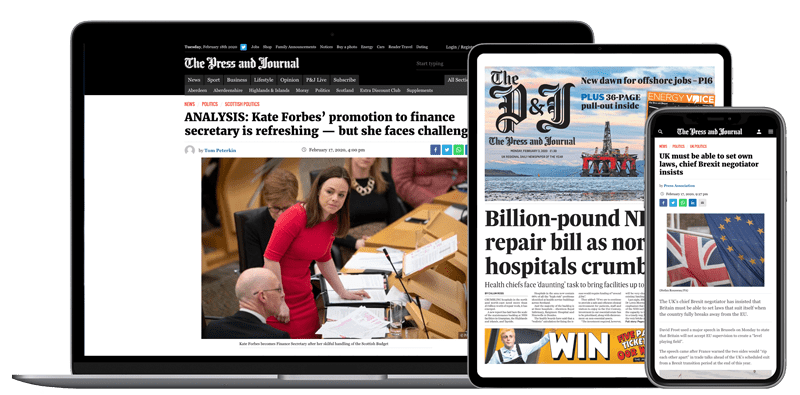 Help support quality local journalism … become a digital subscriber to The Press and Journal
For as little as £5.99 a month you can access all of our content, including Premium articles.
Subscribe