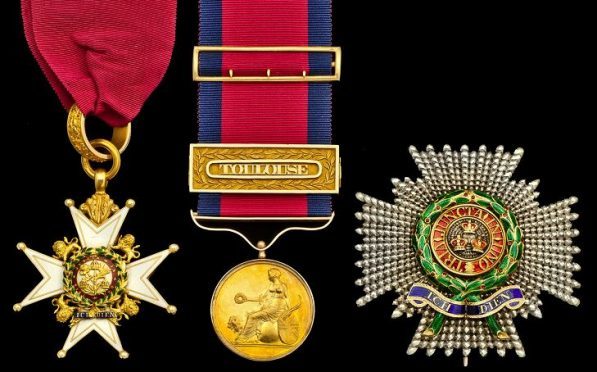 A rare gold medal and a decoration awarded to a 19th century war hero has been sold for £25,200.
The Army Gold Medal and the KCB, better known as the Order of the Bath, were awarded to Aberdeenshire's General Sir George Turner for his efforts on the battlefield in France.
Auctioneers at Spink in London had expected the honours to be snapped up for between £14,000 and £18,000 and were delighted yesterday that they had sold for £7,000 more.
The general, who was born at Menie House, near Balmedie, served with the Royal Artillery and under the Duke of Wellington during the Peninsular War in southern France.
He was awarded an Army Gold Medal for his involvement at the Battle of Orthes, which took place in France on February 27, 1814 when he was in his mid 30s.
The honour, also known as the Peninsular Gold Medal, was a British campaign medal awarded in recognition of field and general officers' successful command in campaigns, predominantly the Peninsular War. It came in three styles – a large medal, a smaller one and a Peninsular Cross.
Sir George's medal is particularly rare as it was one of only 31 field officers' small gold medals awarded for the Battle of Orthes. Attached to the distinctive scarlet and blue-edged ribbon of Sir George's medal is a Toulouse clasp, which confirms he was also present at the Battle of Toulouse in France on April 10, 1814.
Sir George was 82 when he was belatedly knighted by being awarded the Order of the Bath in November 1862, just two years before his death at Menie House.
There is a monument to him at Belhelvie Old Churchyard.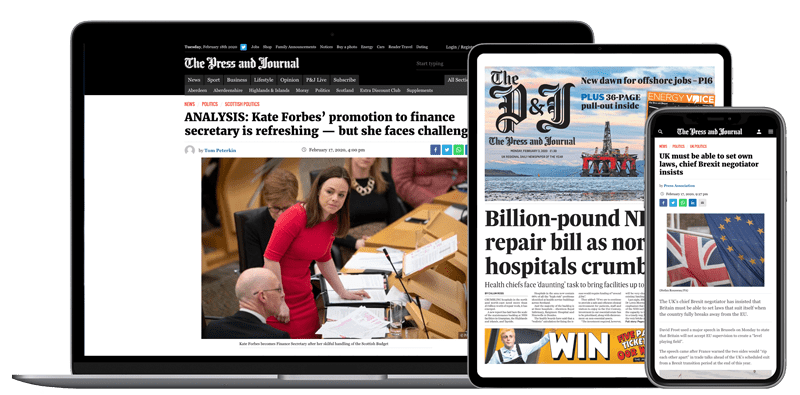 Help support quality local journalism … become a digital subscriber to The Press and Journal
For as little as £5.99 a month you can access all of our content, including Premium articles.
Subscribe