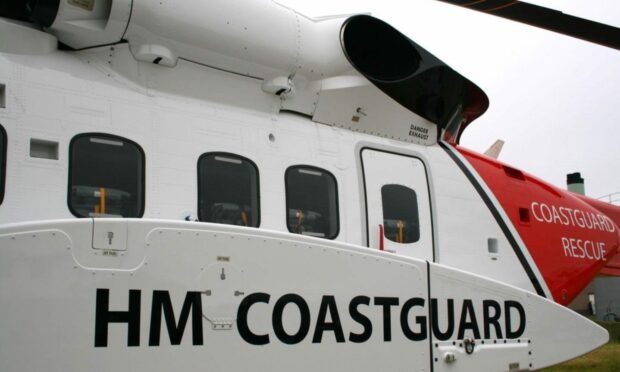 Rescue teams have stood down the search off the coast of Sutherland after a diver failed to resurface.
Air, land and water searches have been ongoing in the Kinlochbervie area for more than nine hours in an effort to find a missing diver.
Emergency crews were called to the west coast around 11am following concerns for an overdue diver.
A concerned crewman onboard the dive vessel raised the alarm to the coastguard after one of their party failed to return.
Rescue teams expanded the search area as concerns continued to grow for the divers welfare.
The search has now been temporarily stood down with rescuers expected to return to the area in the morning.
Nearby boats join emergency teams in hunt
The Coastguard ETV (Emergency Tow Vessel) Ievoli Black was brought onboard to join the search effort further offshore with assistance from the Stornoway Coastguard's helicopter.
Land teams from Kinlochbervie and Melness continue to comb the coastline below in tandem with local police officers.
Members of RNLI Lochinver lifeboat team are also on hand assisting with the search alongside nearby vessels who responded to a request for assistance following Mayday call.
A spokeswoman from the Maritime and Coastguard Agency (MCA) said: "At approx 11am today, HM Coastguard received a report from a dive vessel that one of their party of divers had failed to resurface near Kinlochbervie off north west Scotland.
"Kinlochbervie and Mellness coastguard rescue teams have been sent, alongside the Lochinver RNLI lifeboat and the search and rescue helicopter from Stornoway.
"A mayday call has been put out to any nearby vessels to request their assistance in a search, with the search ongoing.
"The Coastguard ETV (Emergency Tow Vessel) Ievoli Black has also joined the search effort further offshore."
A police spokesman added: "Around 12.15pm on Thursday, July 1, we were made aware of a diver missing off the coast of Sutherland near Kinlochbervie.
"Officers are currently involved in an ongoing multi-agency search in the area."
More to come.