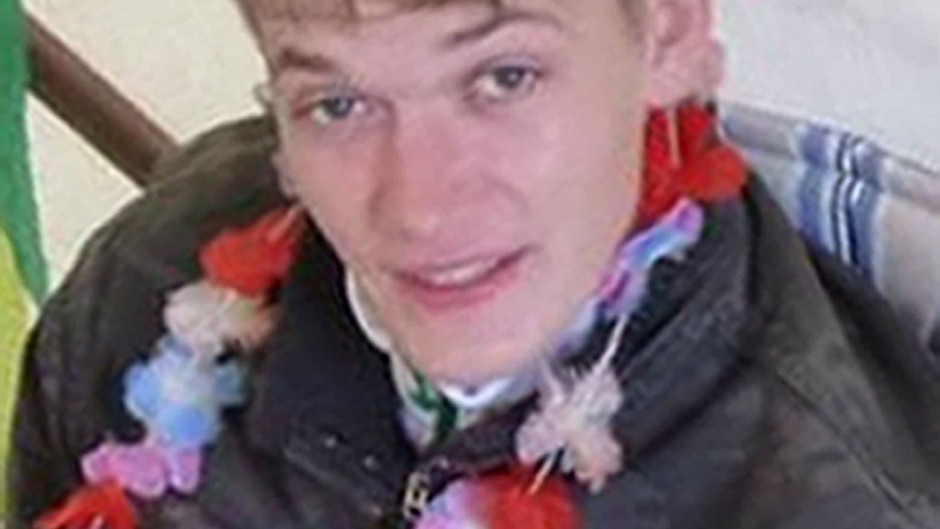 A body discovered at an Aberdeenshire harbour is believed to be that of a young Highland chef who has been at the centre of a huge missing person inquiry.
The family of Lachlan Simpson have been made aware of the grim find at Whitehills near Banff.
The remains have yet to be formally identified.
But police said the "early indications" were that the body was that of the 22-year-old from Sutherland.
Mr Simpson vanished after a county show dance on July 26 and series of huge searches have been carried out in the Dornoch area.
The body of a man was discovered about 50 miles across the Moray Firth from the Sutherland town on Wednesday afternoon.
Police from Aberdeenshire and the Highlands are now working closely with the fiscal's office and DNA samples still be taken as part of a full post-mortem.
Mr Simpson's family issued a brief statement yesterday thanking the public for their help during the massive search.
It said: "The police have kept us informed of the discovery of a body and they will continue to keep us updated on progress.
"We want to thank the public for their support during the search for Lachlan and would ask that our privacy be respected whilst these inquiries are carried out."
The Rev Susan Brown of Dornoch Cathedral, who has known Mr Simpson since 1998, said: "It is every parent's worst nightmare and your heart has to go out to the family.
"Prayers will be said in the cathedral on Sunday morning and there are plans to hold an evening to allow his friends to come together, light candles and reflect on his life.
"It will give young people an opportunity to have some quiet time to let out their emotions before the funeral.
"The community will be absolutely devastated with the news because everyone has been praying for Lachlan and thinking about his family.
"Folk are just really sad it has ended up this way."
Lyn Gordon, the depute head at Dornoch Academy when Mr Simpson was a pupil, said: "My sympathies go out to his family. It must be awful for them at this time.
"Lachlan was a very likeable and pleasant young man and was very popular with his peers and the staff.
"He loved outdoor life and was very sporty. I got to know him well through the rural skills programme, which involved learning about different aspects of agricultural work."
The six-week hunt for Mr Simpson involved hundreds of local volunteers scouring the area, including Royal Dornoch Golf Club.
Police, mountain rescue teams, coastguards, Caithness and Sutherland Rescue Team, the Search and Rescue Dog Association, police dogs and helicopters were also mobilised for days.
A police diving team from Aberdeen searched a vast network of watercourses and marshland between the beach and the Struie golf course.
But hopes began to fade when it emerged that on the night he vanished, Mr Simpson had phoned a couple of friends, laughing but telling them he was up to his knees in water.
Mr Simpson, who stayed at Embo, worked as a commis chef at the One-up restaurant at the Dornoch Inn and was a popular member of the local community.
A rucksack which he carried into the Eagle Hotel in Dornoch in the hours before his disappearance is still missing.