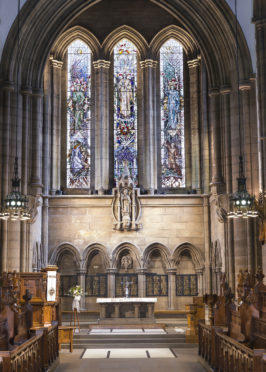 Two soldiers from the islands who died in WWI are to be honoured by their former university.
James Matheson, from Golspie, and Alexander James Bolton Milne, from Lerwick in Shetland, are to be remembered by being included on Glasgow University's roll of honour in its memorial chapel.
Katie McDonald, researcher with the university's college of arts, said: "We are still piecing together the stories behind the names of the fallen and ask anyone who has any information about them and any pictures of them to get in touch.
"In 1929, when the university originally called for names to be inscribed in the memorial chapel, the university widely advertised in newspapers, asking families to come forward with names of the fallen.
"Some people may not have seen the advertisements, or they could have assumed their son or brother or father's name was already on record. Also, many families found it terribly hard to talk about their losses and may have found it too painful to come forward."
The university has now been able to add 19 names after they were able to confirm their connection with the university through the use of digital resources and student records.
The researcher added: "Now, thanks to digital resources, online research, and collaborations with both local projects, such as the Scottish War Memorial Project and the Inverclyde Great War Project, and national initiatives such as the Imperial War Museum's 'Lives of the First World War' project, we have been able to add more names to the memorial chapel."
John Briggs, vice-principal at the university, said: "The stories that have been uncovered about our fallen are both inspiring and profoundly moving. We are humbled and deeply honoured to be able to commemorate their lives in this way, one hundred years after the First World War."