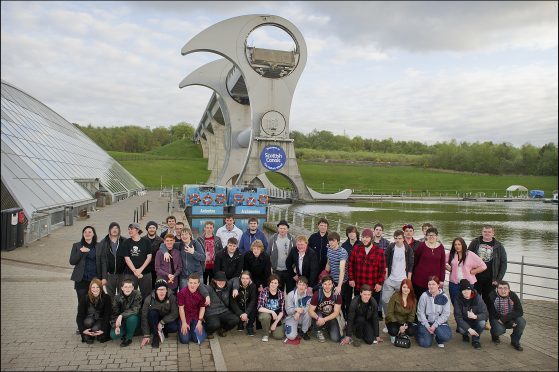 A "canal college" which gives young people the chance to train for a career on Scotland's waterways is coming to Inverness.
Scottish Waterways Trust has been awarded a grant of up to £1.125million from the Heritage Lottery Fund (HLF) towards the major skills and employability programme planned to open in the city.
The trust, Scotland's only national waterways charity, is now seeking further match funding to deliver the £1.4m programme.
It is hoped canal college will open in Inverness and two other locations across Scotland in 2017 once additional funding is secured.
This is the second term of canal college, which ran in Edinburgh and Falkirk between 2013 and 2015.
It is a unique outdoor programme designed to help address youth unemployment by teaching practical heritage and environment skills to disadvantaged 16-30 year olds.
The charity aims to reach twice as many young people (360 participants) as the first programme by extending the age criteria and the number of locations where it will be offered to Falkirk, Inverness and West Dunbartonshire.
Learning through practical projects in the unique outdoor environment of Scotland's canals, volunteers will be offered the opportunity to receive first-hand experience of working on some of the nation's most valuable heritage assets, gaining a range of new and transferable skills.
Minister for Employability and Training, Jamie Hepburn, said: "The Scottish Government recognises the positive contribution that canal college makes to remove the barriers to employment that young people can face. I would like to congratulate Scottish Waterways Trust on the award of this grant, and thank the HLF for their continued work to maintain, support and utilise our natural and historical heritage to engage and support people into employment and training."
Karen Moore, Chief Executive, Scottish Waterways Trust, said: "We are delighted to receive this incredible support from the HLF.
"It is exciting to think that canal college will be able to help even more disadvantaged young people gain the vital skills and confidence they need to get on the path to work in the Lowlands and the Highlands."
Members of the wider community will also be invited to become volunteer mentors on the 14 week programmes, contributing their own skills to help participants learn about the built, cultural and natural heritage of the canals, whilst improving their own confidence and employment prospects.