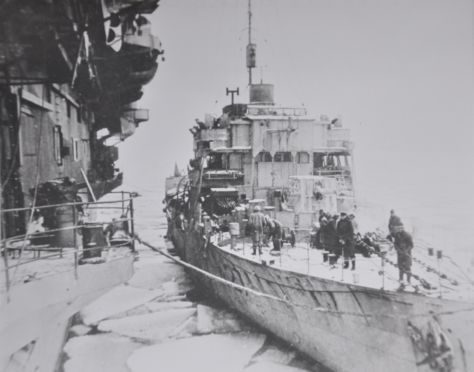 An international search has been launched to trace heroes of the Second World War's Russian Arctic Convoys.
A memorial event is being planned for 16 May to remember those who took part in what Prime Minister Winston Churchill called "the worst journey in the world".
It will be held at Loch Ewe, in Wester Ross, which was a gathering point for many of the convoys and is now the site of the Russian Arctic Convoy Museum.
Organisers are trying to trace veterans from the UK, Russia and elsewhere to join the commemoration, which will be attended by senior members of the military and leading dignitaries.
Already there are 19 veterans who have confirmed they will take part, including one who will travel from New Zealand.
Co-chairman of the Russian Arctic Convoy Project, John Casson, said: "The convoys provided Russia with much-needed supplies to help them continue the fight against the Germans on the Eastern Front, providing the opportunity for the Allies to launch D-Day.
"The brave sailors who endured unimaginable conditions, freezing and under almost constant enemy fire, deserve to be remembered for their heroism and sacrifice.
"Many lost their lives at the time and others have passed away over the years.
"The remaining survivors are now elderly and, sadly, this will be one of the last occasions we have an opportunity to thank them in person for their incredible wartime efforts."
Commercial and charity sponsorship has been arranged to help  surviving sailors attend the commemoration.