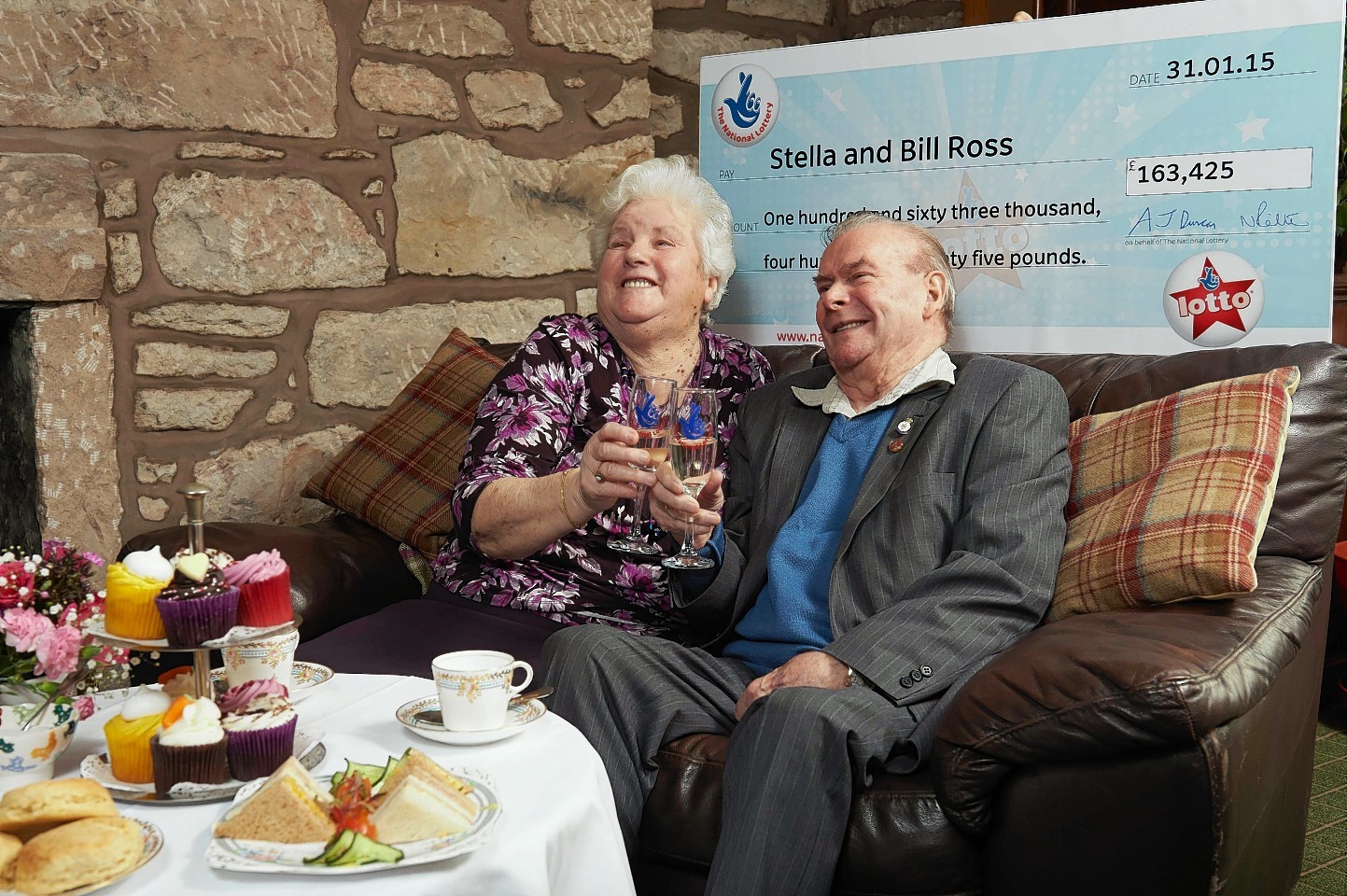 A north couple are overjoyed after scooping more than £163,000 on the lottery.
Bill and Stella Ross matched five balls plus the bonus ball on Saturday, January 31, landing them one of the top prizes.
The couple, who live in Nairn but are originally from Elgin, recently celebrated their 60th wedding anniversary and are looking forward to enjoying the rest of their retirement in comfort.
Mrs Ross, a retired hospital cook, and her former builder husband, who is 82, didn't even realise just how much they had won until the National Lottery confirmed the amount on the phone.
On the night of the draw, the 78-year-old grandmother of five called her son and asked him to check the numbers online – but gave him a wrong digit.
Mrs Ross said: "When I read out the numbers to Andrew, I made a mistake and said the number nine instead of seven.
"Even at that, I was over the moon to think I had four numbers plus the bonus ball.
"The next day I went to the shop to claim my winnings but the girl on the till said I should contact the National Lottery because she couldn't pay out a win of that amount.
"When I got home I called The National Lottery Line and read the numbers to them then she told me how much we'd won. I couldn't believe it. At my age I don't like surprises, but this was an exception. The money really will change our lives for the better."
At the moment, Mr and Mrs Ross live in a modest two-bedroom home in Nairn which is owned by their son-in-law, but are now eyeing a move back to Moray.
She added: "My husband and I have had several operations between us and they've taken their toll.
"We have wanted to move closer to our daughter for a long time so that's what we plan to do – buy a house in Elgin next to her."
The couple bought the ticket from Sainsbury's, Forres Road, Nairn. The winning numbers from the Lotto draw on January 31 were 7, 10, 16, 33, 39 and 44 and the bonus ball was 15.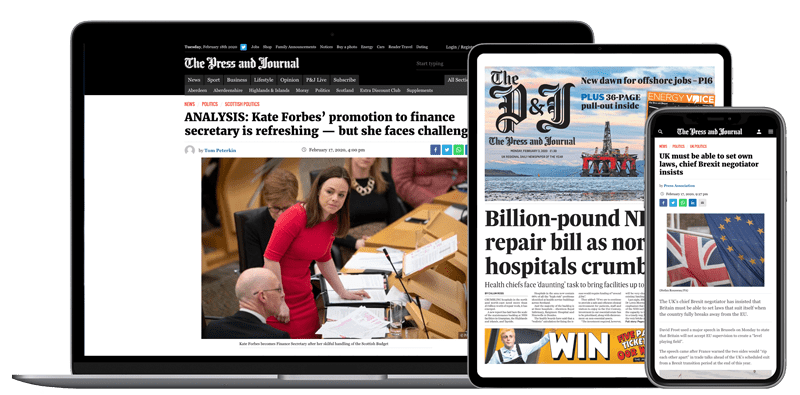 Help support quality local journalism … become a digital subscriber to The Press and Journal
For as little as £5.99 a month you can access all of our content, including Premium articles.
Subscribe