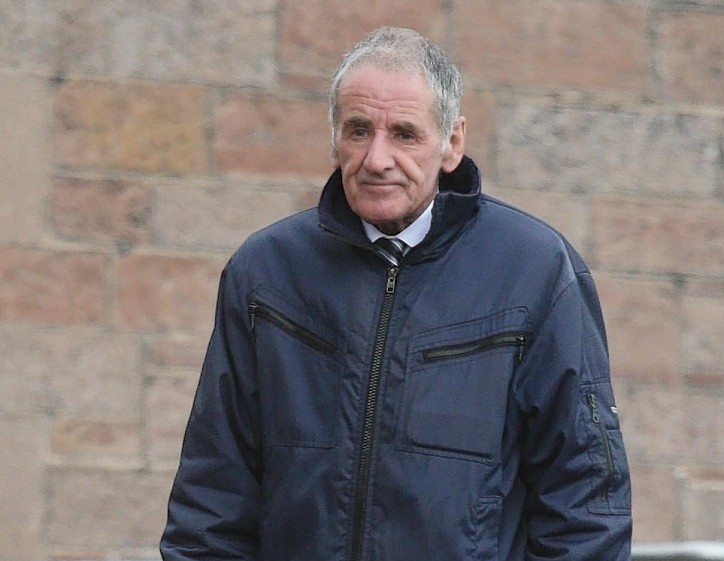 A failed businessman who admitted a £92,000 fraud has been branded a financial danger to others who must be stopped.
Bankrupt plant hire boss David Anderson was lured into a pyramid selling-type scheme which then cost his friends and associates hundreds of thousands of pounds.
But Inverness Sheriff Court heard yesterday that the 66-year-old still refuses to believe he has been duped and insists he will eventually receive up to £3million from the scam.
Even when he was facing criminal charges Anderson continued sending money to the "brains" behind the con, including £36,000 from a widow only weeks ago.
One of his victims had borrowed money, sold shares and given Anderson his savings totalling £60,000 – with no return.
The shamed businessman, of 24 Firthview Avenue, Inverness, admitted defrauding the man and two others of a total of £91,800.
Fiscal Roderick Urquhart told the court: "He is in so deep the only way out he sees is to keep paying. He has to be stopped. He is a danger to the financial welfare of other people.
"The amount of money he has sent abroad is quite staggering."
When he was being questioned by police he told officers he needed a loan to pay off his mortgage after being rejected by the banks.
Representatives of a company called Cheap Fast Loans contacted him and said if he gave them £5,000 they would pay him £8,000.
Mr Urquhart said: "He duly did this and was later contacted again and informed that if he sent more money he would receive a greater return.
"He continued to send more and more money with the promise of even greater returns.
"He was thereafter referred to a 'David Carter' who claimed to be head of tax for HMRC, to complete the investment.
"He was told if he invested £300,000 he would receive back £500,000 in nine months.
"It has often been said that if something sounds too good to be true, then it probably is too good to be true.
"Whilst HMRC does employ a number of David Carters none is UK head of tax. HMRC does not run an investment service.
"We believe that the money was going to someone unidentified in Asia."
Mr Urquhart added: "It is a bizarre case. The Crown position is that Anderson is himself the victim of a fraud, but he does not accept that this is the case."
He said that Anderson was warned by police against sending any more money and told that he would be committing fraud if he did so.
Despite the warning, Anderson approached truck and digger drive Alexander Slaney in April 2013 and asked for a £25,000 loan to buy land in Inverness for a storage container and digger business.
Anderson then asked for more, and in total Mr Slaney gave him £60,000 after taking out a bank loan, selling shares and cashing-in savings.
It then emerged that between June 2012 and November 30, 2013, Malcolm Leslie gave Anderson £25,000 ostensibly to pay a tax bill on his investments in Jersey, with the offer of being paid £100,000 in return. The money was sent to "Mr Carter".
Anderson also contacted Alistair Hodge of Hodge Plant Hire and offered to sell him two dumper trucks for £115,000 each.
He asked Mr Hodge to send him £6,800 to clear the outstanding finance and insurance on the vehicles prior to the sale.
Mr Urquhart said that the trucks were never delivered.
Anderson's agent, solicitor Mike Chapman, said: "This case relates to other people losing a significant amount of money and my client has not gained one penny."
Sentence was deferred until October 2 for reports and Anderson was released with bail conditions preventing him borrowing money without the court's consent, or sending any money abroad.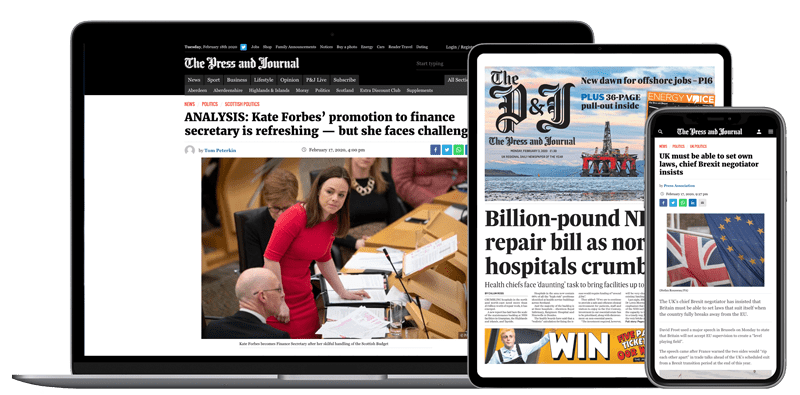 Help support quality local journalism … become a digital subscriber to The Press and Journal
For as little as £5.99 a month you can access all of our content, including Premium articles.
Subscribe