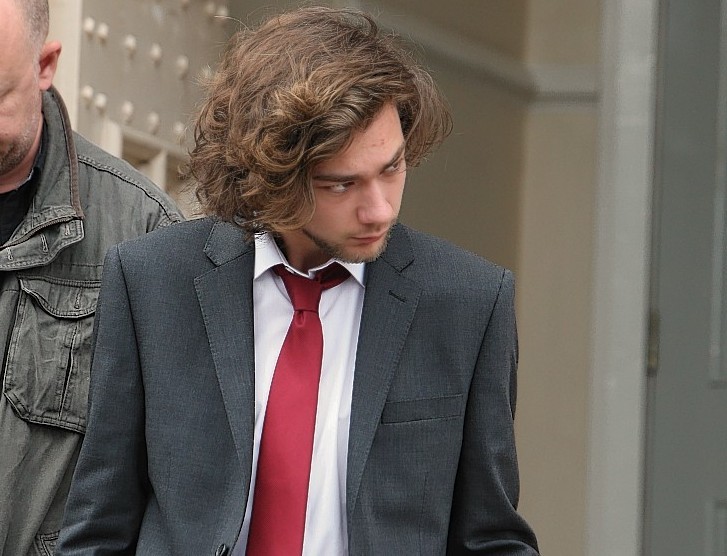 A teenager who sold drugs to pupils at the gates of a north academy has been spared a custodial sentence.
One of the youngsters who bought cannabis from Ross Ketterer passed out at her desk and crashed on to the floor after smoking three joints.
But after hearing that the 19-year-old has mental health issues, Sheriff David Sutherland ordered him to carry out a community payback order of 150 hours unpaid work.
Ketterer was also placed under social work supervision for two years when he appeared at Inverness Sheriff Court yesterday.
He admitted selling cannabis at the gates of the city's Millburn Academy.
Three 15-year-old girls then smoked the drug in the school grounds.
Ketterer, of 15 Hillpark Brae, Munlochy on the Black Isle, admitted supplying the drugs outside the academy in Inverness on May 9, 2014.
The court was told that one schoolgirl obtained Ketterer's phone number from a friend and arranged to purchase one gram of cannabis from him for £15.
He met one of the girls outside the front gate to the academy and the pupils then rolled up the joints and shared them out
Sheriff Sutherland heard that the matter came to light because one of the girls smoked three joints in quick succession
Mr Urquhart said that shortly afterwards the girl "turned pale, began to feel very unwell and fell off the side of her seat, hitting her head on the floor".
He added: "The girl was taken Raigmore Hospital, from where she was discharged home at about 8.30pm.
"While at Raigmore she was spoken to by the police. She gave an account of having smoked cannabis that had been obtained from someone named 'Ross'."
One of the other girls was able to provide Ketterer's name and address.
Ketterer's counsel, advocate Shahid Latif, said his client had "endured an unhappy childhood".
The lawyer added: "He was suffering from depression which manifested itself in self harm and he sought solace and escape in cannabis.
"There was no corruption of anyone who was not seeking out the drug. He no longer uses cannabis and has embarked on a course of mental health treatment."
Sheriff Sutherland agreed there were "exceptional circumstances" to allow him to impose a non-custodial sentence.