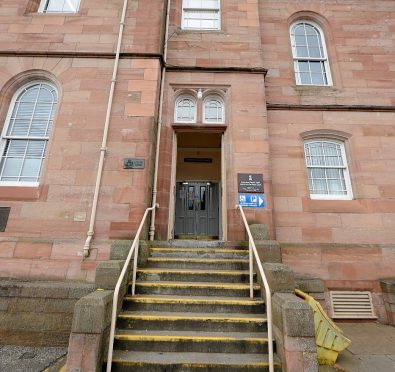 A 58 year old joiner who had a row with his partner at a wedding bombarded her with phone calls and sent her threatening messages during a three day period.
But Inverness Sheriff Court was told that Donald Mackenzie, 1 Wester Sheep Park, Balblair Caravan Park, expected to reconcile with his partner, Nancy Fraser, after the court case.
Mackenzie admitted a charge of stalking Ms Fraser between April 11 and 14, making 48 phone calls, and sending her a threatening text message and a threatening voicemail before going to her house, shouting and swearing and smashing items in the property.
Fiscal depute Ross Carvel told Sheriff Christopher Dickson that Mackenzie had been in a relationship with the woman for two years.
He went on: "They were at a wedding together and Ms Fraser left the hotel with all her belongings, leaving him alone in the hotel.
"He left a voicemail on a friend's phone for her telling Ms Fraser he wanted to pick up his dog, and that she was to leave it outside her Dingwall home. Failing that he was going to 'shake' the house.
"He then got someone else to send her a text message from that person's phone saying 'Hell starts tomorrow.'
"Some time later the person who sent the message texted Ms Fraser saying: 'Sorry, I was made to send that.
"On April 14, he went to her address in Dingwall and entered the property. There was an argument and he was acting in an aggressive manner, so much so that she felt the need to call her friend who came over.
"He began shouting and swearing while in the kitchen and threw and smashed a full cup of tea. Police were called."
Defence lawyer Willie Young said his client and Ms Fraser had been in a relationship much earlier in their lives and had met up again when he returned to this area.
"It is his position that she wants to reconcile. They had a dog and he felt her flat was not suitable for it. His attempts to contact her were intended to resolve that situation.
"He accepts the tone in the text and voicemail were inappropriate and clumsy. When he went round to the property, they initially dealt with the matter in a mature fashion, but when she indicated she was keeping the dog, he swore and smashed the tea cup. He is not proud of the way he behaved. His last conviction was 10 years ago."
Sentence was deferred until June 15 next year for his good behaviour.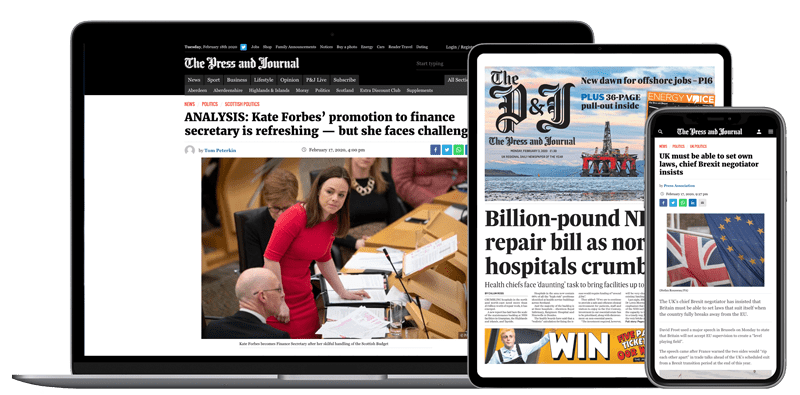 Help support quality local journalism … become a digital subscriber to The Press and Journal
For as little as £5.99 a month you can access all of our content, including Premium articles.
Subscribe