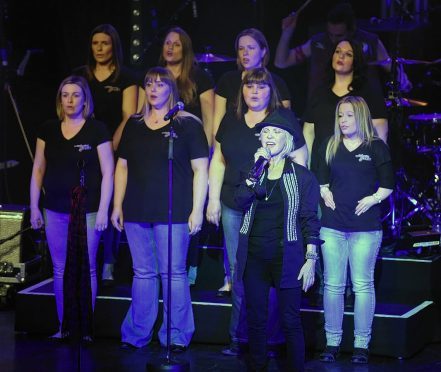 The music was amazing, the set was great – and Lulu was there, too.
Last night, Inverness's Eden Court Theatre boasted a double header of musical talent, both famous for very different reasons.
Scottish singer Lulu has been a household name virtually since she first shouted Shout in 1964, and is as polished as they come.
The Glaswegian star last night wowed a sell-out crowd with a magical performance.
And she also did something a little bit special with a group of women who are pretty famous themselves in these parts.
Just before the interval in a vibrant show, the star introduced her special guests – the Kinloss and Inverness Military Wives Choirs.
Urging a huge round of applause for the 24 singers dressed in denims and black T-shirts, the potent mix of voices sang the charity single Cry.
Lulu released the song at the end of February, and invited military wives choirs from across the UK to join her for live performances during each of her 34 tour dates.
The star said she was inspired to reach out to The Military Wives Choir Foundation after her own battle with post-traumatic stress disorder.
And for all Lulu was Inverness's golden girl last night, the military choir ladies got the first standing ovation of the evening – with her encouragement.
Throughout the show, Lulu entertained the crowd with stories – reminding us she us she has performed with everyone from the late, great Bowie to the ultimate boy band Take That. She also shared her own take on a Tina Turner hit she wrote – I Don't Wanna Fight.
She joked that it was "great to be here – and great to still be here", told anecdotes and cleverly mixed classic and new to keep her audience happy.
There was a touch of wistfulness in her voice when she said: "It's beautiful up here – you forget when you go away."
Almost invisible on the dark stage dressed in punky black, her voice was less unassuming.
She belted out Relight My Fire, channelled Bowie in The Man Who Sold The World and made her own songs, well, her own.
Lulu will be In Aberdeen on Monday with RAF Lossiemouth Military Wives.
Be there if you can – although it might be too late already, she's a popular lass.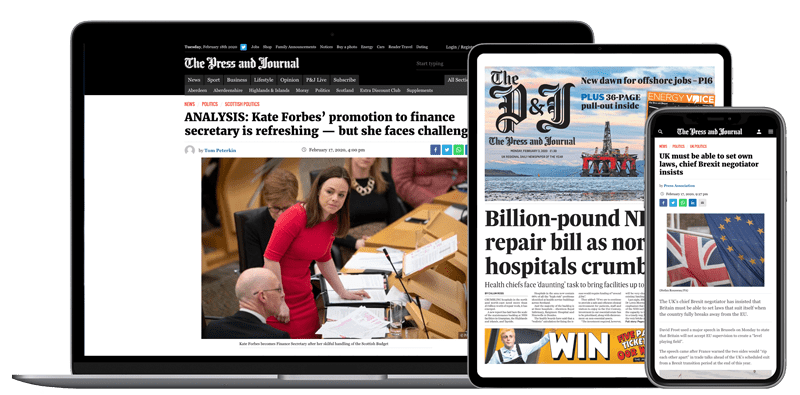 Help support quality local journalism … become a digital subscriber to The Press and Journal
For as little as £5.99 a month you can access all of our content, including Premium articles.
Subscribe