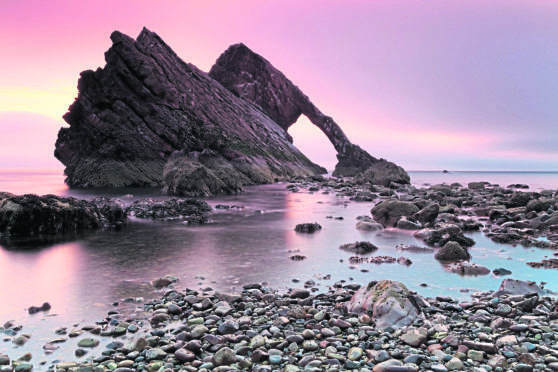 A new project has been launched to bring the hidden stories of towns and villages across Moray to a wider audience.
A total of £157,000 has been allocated to the Discover Moray's Great Places initiative that will explore traditions and customs from different communities.
The aim of the drive is to promote the region in a new way to make more people aware of the attractions and events on offer.
Separate coastal and country investigations will be carried out to tell the story of both areas from the earliest recorded history to the modern day.
Moray Council has bid for cash from external funders on behalf of Moray Economic Partnership's tourism and culture theme group – after winning backing of £74,000 from the Heritage Lottery Fund and £50,000 from Moray Leader.
Jim Royan, chairman of the management group, said: "We want to tease out and capture the distinct local character of the two areas and share it with new audiences."
Other objectives of the project are to create opportunities for communities, particularly young people, to learn about the heritage of the towns and villages where they live.
Events are expected to be organised to tell the stories alongside information boards, which will highlight it throughout the year.
Investigations will also be done to explore opportunities to set up ways to generate income from the events.
Lucy Casot, head of HLF Scotland, said: "Discover Moray's Great Places is a great project as it shows clearly how local heritage can be a catalyst for lots of different activities and bring people together behind a common purpose."
Jo Robinson, regional director for VisitScotland, added: "I am confident this project will stimulate new thinking, demonstrate new ways of working and start to make heritage everyone's business.
"Tourism creates a ripple effect of success, well-being and prosperity across all sections of society and this project will be key to continuing the growth of a successful visitor economy in Moray and Speyside."
The project also received backing from Highlands and Islands Enterprise, the Forres Area Community Trust, Findhorn Bay Arts, Business Gateway and Moray Speyside Tourism.