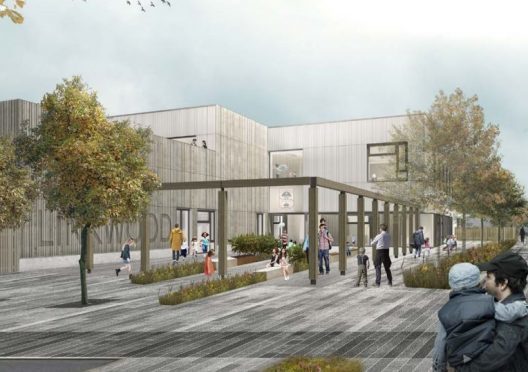 Education bosses at Moray Council remain confident a new primary school will be ready in time to prevent a huge surge in costs.
Linkwood Primary School was originally due to welcome its pupils for classes in the south of Elgin in summer this year.
However, that date was pushed back to October next year before the current estimate of June 2020.
Pupils at the school are currently being housed in temporary accommodation at East End Primary School – but warnings have been issued that if the school is not ready for the start of the 2020 academic year then it will trigger extra costs to create more space.
Yesterday, Nick Goodchild, the council's educational resources manager, said the project remained on track to meet the latest estimate following an "intensive" series of meetings this month.
He said: "A lot of complications have arisen with the project as a consequence of it being part of a major development in the south of Elgin – lots of which we have had little influence over.
"We have had meetings with our partners to bring the final cost down to what we feel is manageable and as close as possible to the £12.3million estimate."
Springfield Properties is responsible for preparing the site for the school as part of its Elgin South project before the council's own contractors build the school.
Construction work is expected to begin in January next year.