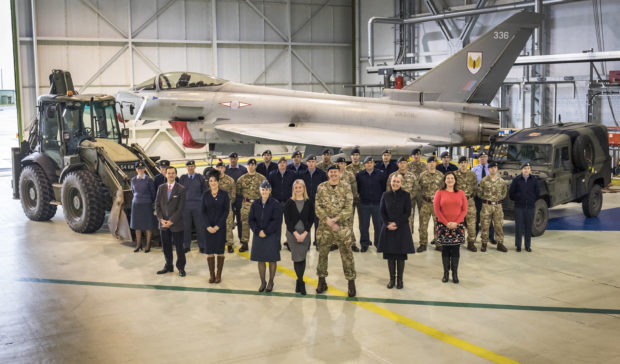 An initiative has been launched in Moray to help local firms benefit from the skills brought to the region by the armed forces.
The chamber of commerce has teamed up with RAF Lossiemouth and Kinloss Barracks to provide a link between the bases and companies.
The Chamber Force programme, which has been established by the Highland Reserve Forces and Cadets Association, has been launched across Scotland where there is a military presence.
It aims to help firms understand the economic benefits of having bases on their doorstep as well as improve employment options for forces families, those leaving the service and reservists.
Sarah Medcraf, chief executive of Moray Chamber of Commerce, said: "With many sectors and companies continuing to cite recruitment challenges and skills shortages as a barrier to growth, Chamber Force is an excellent example of how partnership working can tackle the big challenges facing our economy.
"Leadership, agility, resilience and adaptiveness are just some of the attributes that businesses need in a fast-moving economy.
"I'm looking forward to unlocking these talents to grow the economy."
Michelle McKearnon, regional employment engagement director for Highland Reserve Forces and Cadets Association, said: "There was already a very strong relationship between chambers and the military, but we wanted to streamline it and make it more productive for all involved.
"It's important that the defence establishment recognises the vital role chambers play in the business community and that we give something back to all the employers who support our people."