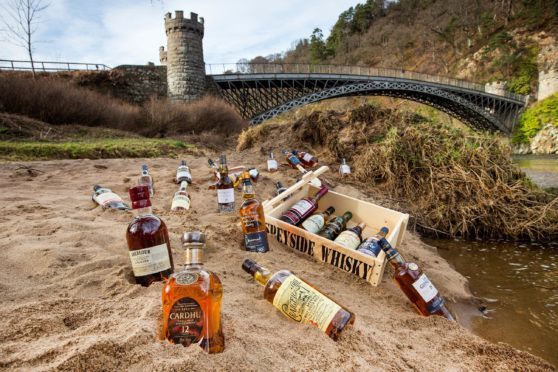 Spirit of Speyside has announced its three annual festivals will be bigger than ever.
More than 700 events will feature as part of the group's flagship whisky extravaganza to be held at venues across the region from April 29.
Meanwhile, organisers have also promised its Gin Experience will return in July following its debut last year with Distilled to be held in August at Elgin Town Hall.
Lauren Mustard, events coordinator at Spirit of Speyside Whisky Festival, explained the festivals hoped to capitalise on Scottish distilleries recently topping figures of two million annual visitors – with 60% of them drawn to Speyside.
She said: "The majority of Speyside's tourists are drawn here by its whisky, but with the increase in gin production and Speyside's larder becoming widely celebrated, our revered food and drink offering is becoming a major draw which is great to showcase and celebrate through our three festivals.
"We look forward to welcoming visitors from across Scotland, as well as from across the globe, to enjoy the very best of Scotland in Speyside."
The Spirit of Speyside Whisky Festival was launched in 1999. This year's event will run from April 29 to May 4. Tickets go on sale on Wednesday, February 12 at noon.