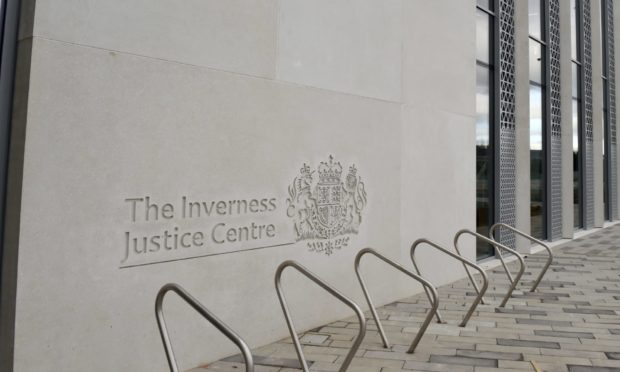 A 200-year-old garden and forestry business in Moray has been fined £30,000 after an employee was injured.
Just weeks before in January, 2018, the same staff member at the Christie's of Fochabers depot at Broadley, near Buckie, David Grant, had a lucky escape when the saw he was operating tilted forward.
But he managed to pull his hand back in time and only his glove was damaged.
However on February 21, 2018, Mr Grant was not so fortunate when the saw, which had not been properly repaired or maintained, tilted forward again on its insecure base of wooden pallets.
The blade cut through the back of his left hand, damaging the tendons of his middle fingers and a knuckle, which required surgery.
Mr Grant resigned shortly after the accident.
At Inverness Sheriff Court yesterday, Christie's were fined £30,000 by Sheriff Gary Aitken.
He said: "Any accident at work is something that should not happen and there are robust procedures in place to make sure they do not.
"But unfortunately we do not live in a perfect world and Mr Grant suffered an unpleasant injury. It is as well that it did not turn out much worse, especially since there was an earlier near miss which was not acted upon."
Christie's admitted that between January 3, 2018 and February 21, 2018 it failed to ensure the health, safety and welfare of supervisor Conor Waldron and Mr Grant by failing to maintain a saw, provide proper training and supervision and exposing them to greater risk of injury.
The charge went on to say that Mr Grant suffered a severely injured hand when the same saw became unbalanced while he was cutting plastic tree guards and tilted forwards and he was permanently disfigured.
Fiscal depute Jemma Eadie told the court that on the two occasions, the saw slipped through the pallet slats and should have been on a secure surface.
Mr Grant has suffered permanent loss of sensation on one finger, Ms Eadie added.
A HSE investigation found that the protective guard on the saw was defective, not adjusted properly, was inadequately maintained and had a broken spring.
However, she added: "It is accepted that the company made a prompt admission of responsibility and has taken steps to remedy the deficiencies."
Defence solicitor Mark DOnaldson said: "The company accepts it fell short of what was required, not enough was done to monitor training and maintenance was not as stringent as it should have been on equipment not used frequently.
"But senior management have now had more health and safety training, repairs are highlighted as quickly as possible and closed down.
"It is a matter of extreme regret for the company that an employee was injured."