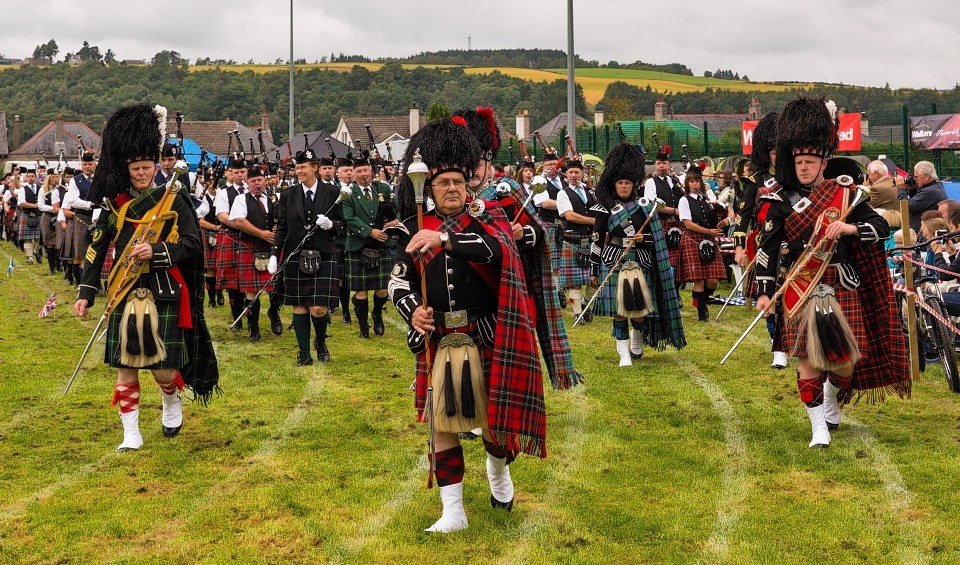 Aberlour Strathspey Highland Games were staged at a new venue with a particularly international flavour at the weekend.
Due to ongoing anti-flooding work at the Alice Littler Memorial Park, the event was held in the fields at Speyside High School for the first time.
Secretary of the organising committee Brian Cameron said: "Changing the venue was quite a challenge and meant a surprising amount of extra work.
"There were all sorts of thing that cropped up, such as finding a generator and hiring portaloos because we couldn't use the ones at the station.
"The usual venue by the banks of the Spey is one of the nicest imaginable
"But, if anything, the extra room we had this year meant we could have more stalls and also stage a few extra events – so it worked out very well."
"Also, the weather stayed relatively fine, which was a relief – especially given the miserable forecasts we'd been hearing all week."
As many as 50 overseas guests, coming from as far afield as Thailand and Chicago, took part in a novelty event which involved hurling a haggis as far as possible.
Meanwhile, continuing the international theme, the prize for the tug of war competition was handed over on Saturday by a Russian.
Mr Cameron said: "We had a gentleman from Moscow visiting us who, in 1997, set up the first ever Highland Games in Russia.
"I don't know the exact word for it but I suppose you could describe him as an Albaphile – he loves all things Scottish, including the works of Robbie Burns.
"Quite why there were so many people came from overseas this year is a good question, but it was very nice to welcome them all.
"The fame of Aberlour must be spreading far and wide beyond Moray."