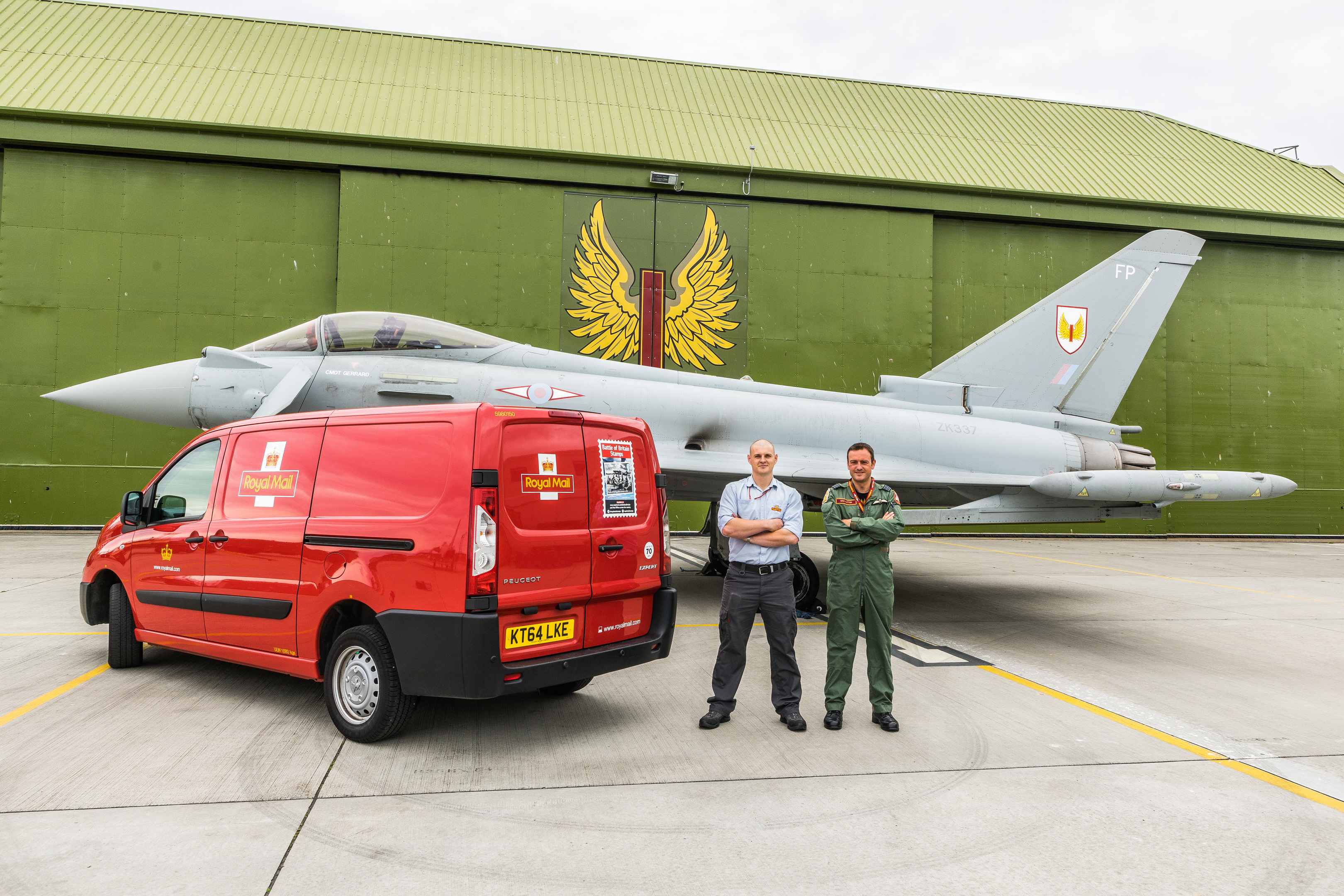 An RAF Lossiemouth squadron will seal its place in history as it features in a set of stamps commemorating the Battle of Britain.
The six stamps will be released today to mark the 75th anniversary of the aerial conflict that raged over the skies of England and proved to be one of the turning points of World War II.
The RAF's 1(F) squadron, which is currently based at the Moray airfield, played a pivotal role in ousting the Luftwaffe and is among those recognised in the collection.
An RAF Lossiemouth spokesman said: "We are very honoured to be able to help celebrate the achievements of the 1(F) squadron, it's wholly appropriate that the efforts it made during World War II are part of this collection.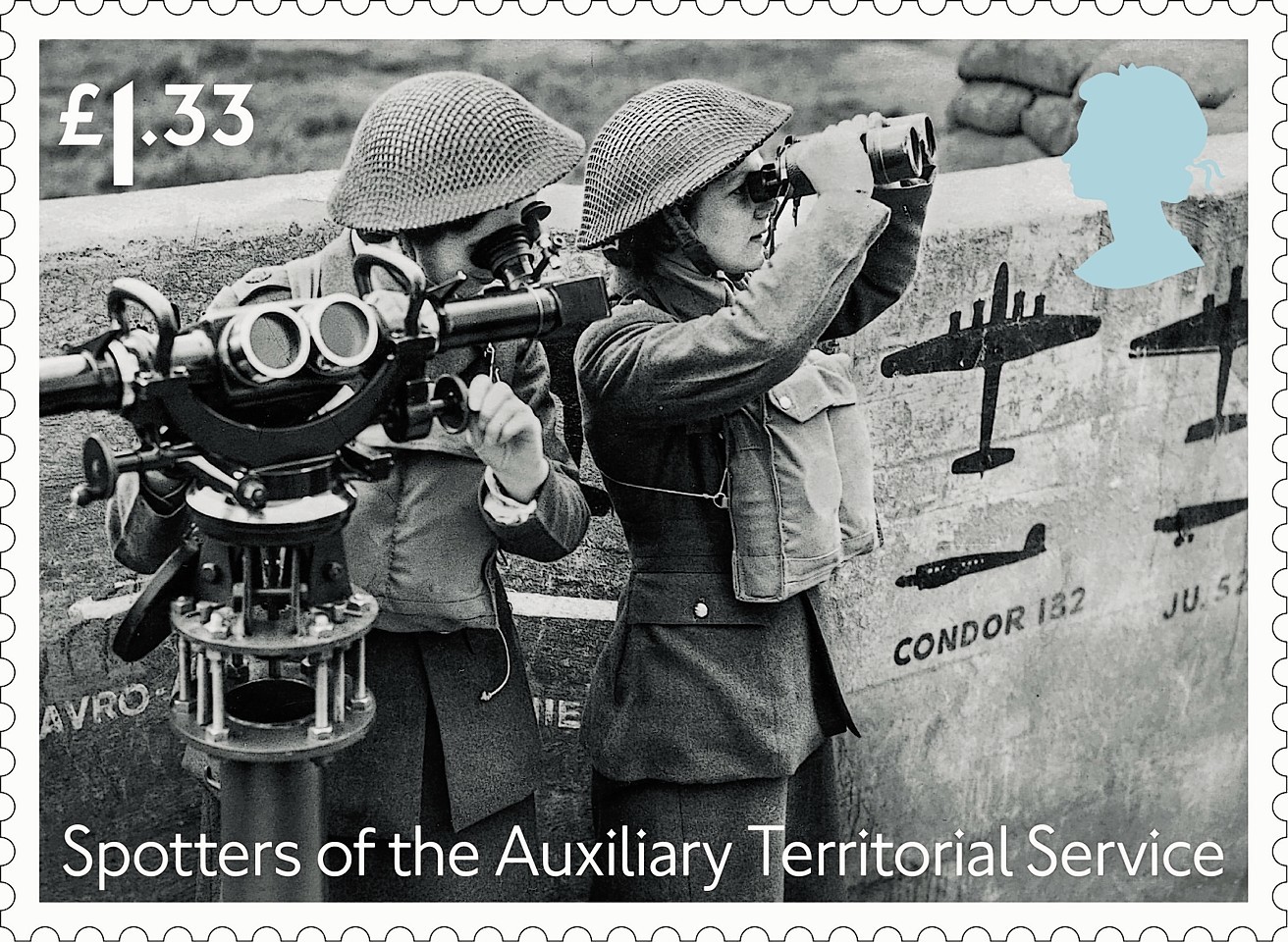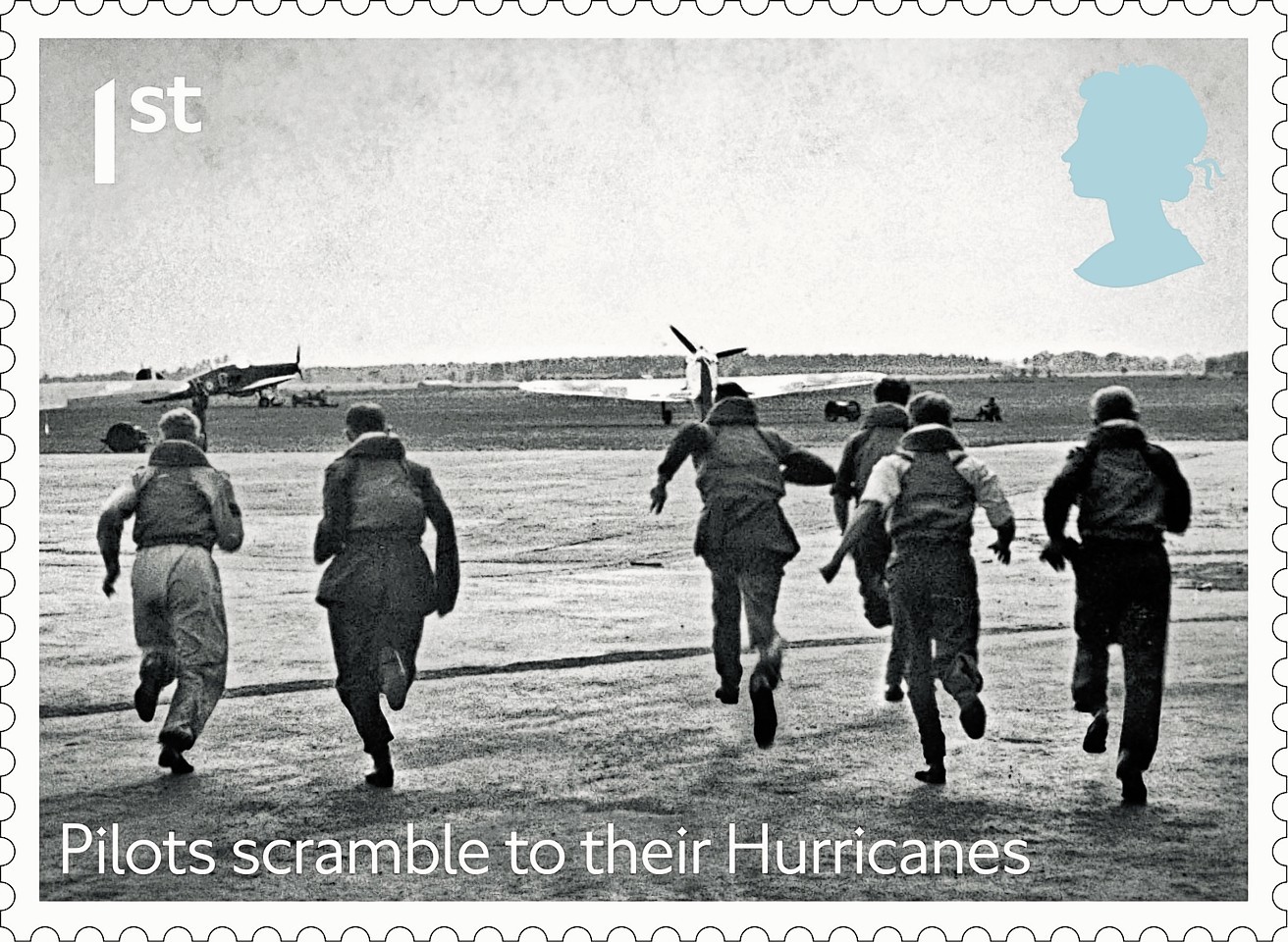 "The Battle of Britain was a crucial factor in deciding the outcome of the war, and we wish to recognise its anniversary in any way we can."
Wing commander Michael Sutton met local postman Ross Farquhar at RAF Lossiemouth yesterday to mark the launch of the stamps.
It follows an anniversary flypast by a Typhoon from 1(F) squadron over Buckingham Palace on Sunday.
The six stamps feature images from the summer and autumn of 1940, as well as a variety of service personnel.
The battle began in July 1940 with German attacks on convoys and ports, designed to prime Britain for a Nazi invasion.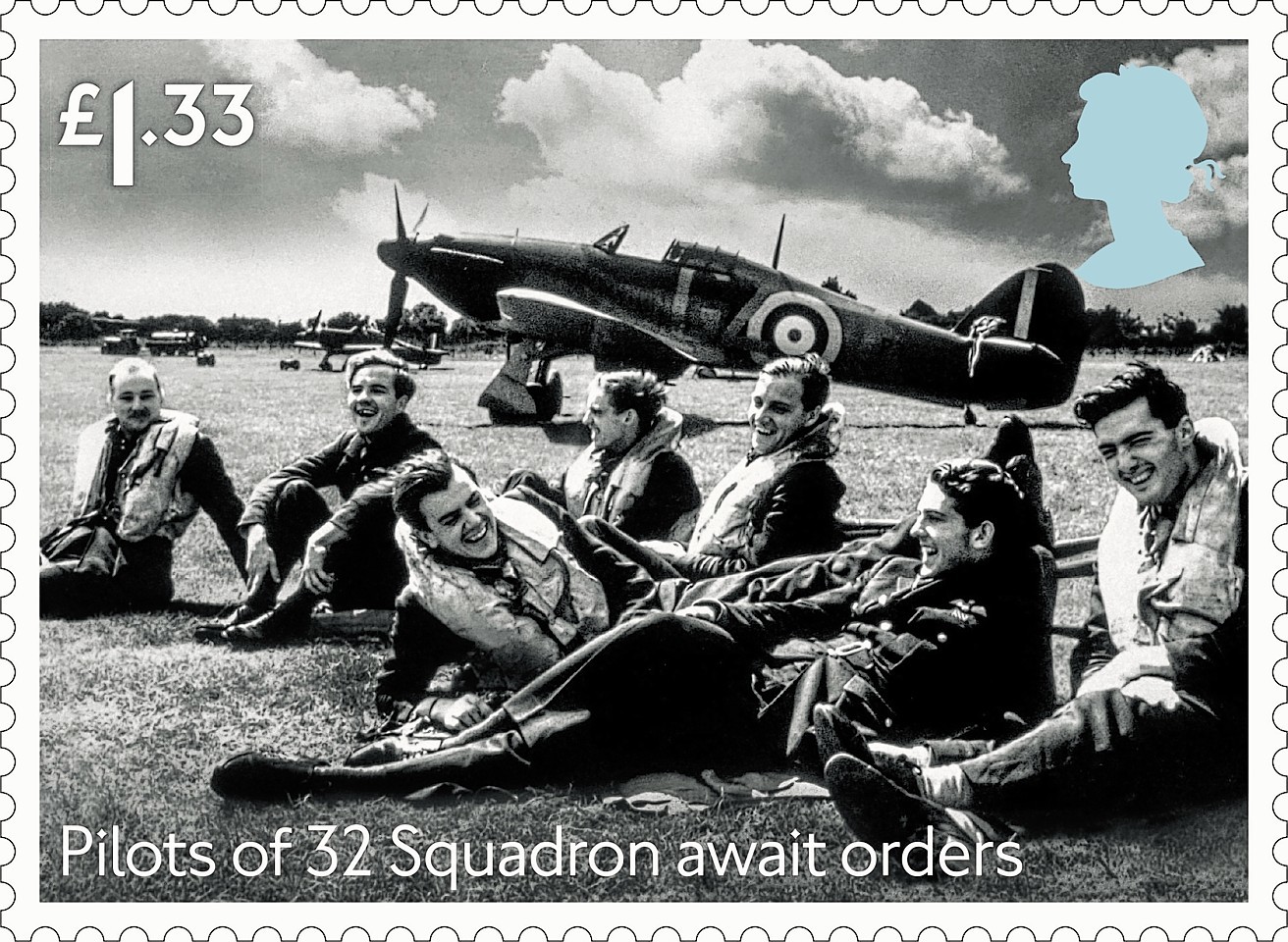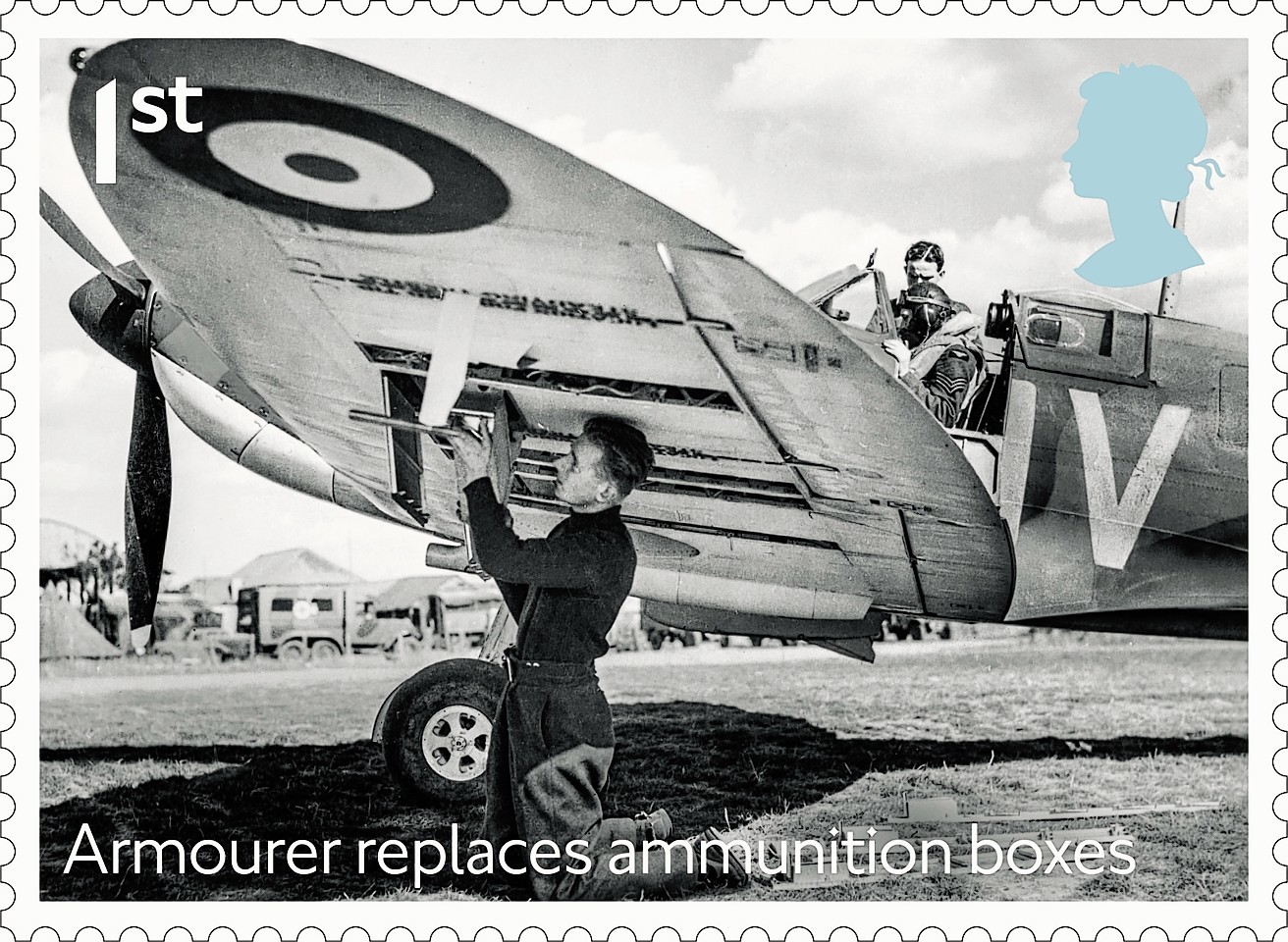 The RAF's fighter command had only 715 aircraft against the Luftwaffe's 2,250, but its ferocious response forced Hitler to abandon his invasion plans that September.
The efforts of the pilots who flew during the Battle of Britain led then-prime minister Winston Churchill to famously remark: "Never in the field of human conflict was so much owed by so many to so few."
Royal Mail is also marking the campaign's anniversary by postmarking all mail stamped from today until Saturday with the phrase "75th anniversary Battle of Britain".
The stamps are on sale from today at post office branches or online at www.royalmail.com/battleofbritain.