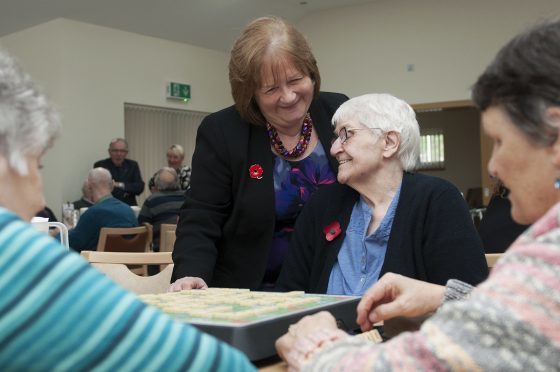 A mental health initiative, aimed at drawing together teams responsible for care and treatment in Moray, has drawn to a close.
Two and a half years ago, the Scottish Recovery Network was tasked with running a project to open doors for people with difficulties in the region.
Yesterday, the Making Recovery Real in Moray initiative concluded with a "conversation cafe" event at the Harvest Centre in Elgin.
Maureen Watt, the Scottish Government's Minister for Mental Health, joined the discussions to find out what had been learned.
Health staff, the council, charities and housing providers were part of the event – along with people who have mental health issues – designed to learn lessons for the future.
Frank Reilly, director of the Scottish Recovery Network, stressed the project was "only the beginning" of the process.
He said: "Our job has been to bring the different organisations together as part of a pilot project.
"There are people in the room with a lot of power and others with very little power. It's not about who should be doing more, but about finding where we can work together.
"We want to put people with challenges at the heart of their recovery. This means services should be designed in a way that not only learns from experiences but also involves them in the way they are delivered."
Since the start of the project, charity Penumbra has opened a "Mental Health and Wellbeing Hub" in the centre of Elgin for people to access services.
Yesterday, the centre was hailed as a way for people to speed up their recovery instead of having to wait to be referred by a doctor.
Mrs Watt said: "I appreciated the opportunity to see the work of the project in Moray and meet so many of the project's partners.
"Our long-term mental health strategy recognises the importance of enabling people to manage their own mental health.
"Projects such as this will help us to deliver the positive change we all wish to see."