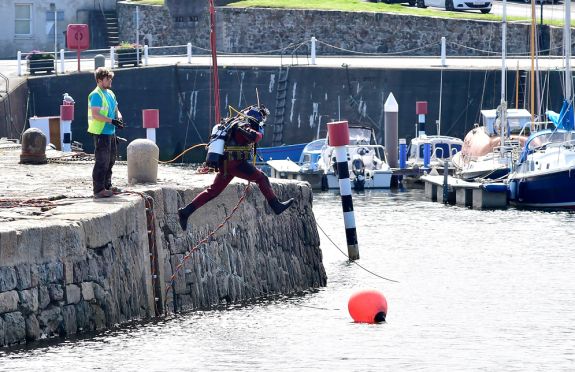 Work has begun to clear a 30-tonne slab of a north-east pier which collapsed into the sea.
Earlier this year workmen discovered structural damage to Banff's railway jetty but heavy rains caused it to crumble before repair work could be carried out.
Last week a further 30-tonne section of the pier fell into the water during efforts to repair the initial, smaller damage – forcing Aberdeenshire Council to launch yet another salvage operation.
Specialist crews were on site yesterday to begin the effort to float the masonry which is currently blocking the channel into the marina.
The council tried to shift the concrete last week but the floatation bags were not strong enough.
A spokesman for the council said the latest damage was caused by a "controlled demolition" of an unstable section of pier last week.
"The floatation devices onsite were not large enough to move this intact section of concrete but heavier duty floatation bags have been ordered and arrived on site today," he said.
"The divers will be attaching floatation devices over the next few days and the concrete section will be floated to the cosy corner where the east pier meets the road.
"It will be craned out in the next few days."
After the chunk of concrete has been removed, the workersn will clear any other smaller debris left in the channel.
The harbour master is currently allowing vessels to enter and leave the marina half-an-hour either side of high tide for safety reasons.
Local councillor John Cox, vice-chairman of Aberdeenshire's infrastructure committee, said he was frustrated with how the pier collapse and disruption has been handled.
"I've heard nothing," he added. "I'm not an expert but there are plenty of experts who have expressed their frustrations about it."
He also warned that the temporary closure of the marina – which is chiefly used for pleasure boats – could hurt the town's tourism sector.
Work to repair the pier is expected to last until August 29 although the council has stressed this is an "estimate".
Further inspections will have to be carried out once work is completed.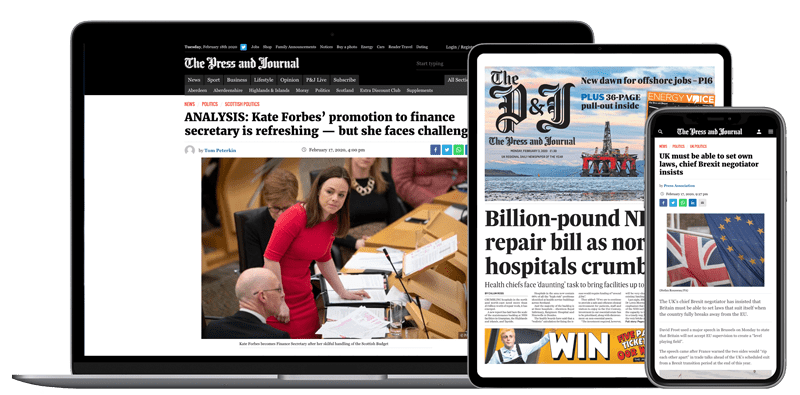 Help support quality local journalism … become a digital subscriber to The Press and Journal
For as little as £5.99 a month you can access all of our content, including Premium articles.
Subscribe