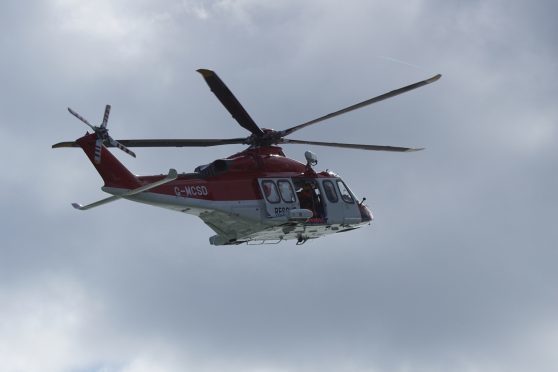 A man has been taken to hospital after coming into difficulty while swimming off the coast of a popular north-east beach.
The man, who has not been named, was caught out by the tide at Cruden Bay at about 3pm yesterday afternoon.
He is believed to be in his 60s.
Locals had spotted him in difficulty and raised the alarm with the coastguard, which launched Peterhead's lifeboat and a helicopter to the scene.
Neither was ultimately needed, however, with the swimmer managing to make it back to shore at 3.30pm.
A witness yesterday said an air ambulance had also attended but flew back after it became clear that it was not required.
The exhausted man was taken to Aberdeen Royal Infirmary by ambulance.
His current condition is unknown.
A spokesman for Peterhead Lifeboat said the crew had just launched when they informed that they were no longer needed.
"There was a man in trouble off Cruden Bay," he added.
"But as soon as we launched we were paged to tell us to return home. He was able to swim back to dry land."
Chris Harvey, who lives nearby, captured the moment the choppers arrived on the scene.
He said the beach was overrun with emergency services attempting to offer help to the man in difficulty.
"The search and rescue helicopter was circling the beach and there was a number of crew dealing with the casualty," he said.
"There was a lot of coastguard vehicles and ambulances on the road.
"They didn't have to lift him, they just walked him to the back of the ambulance.
"It looks like the seas got rough really, really quickly. I live local, and this sort of thing happens quite often. You can hear the chopper hovering over the beach regularly.