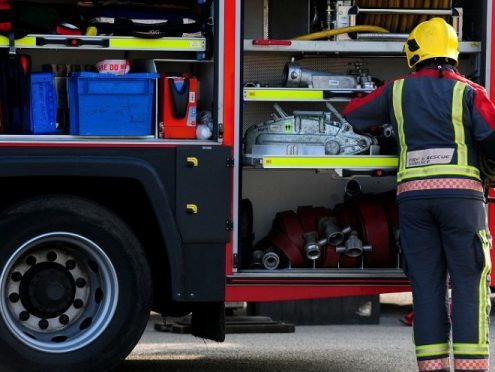 Firefighters had to cut a man from his van after it slipped from the road in icy conditions and plummeted 13ft down an embankment.
The van left the A947 near Turriff and went down the verge.
Two fire engines were sent to the scene early this morning, and an ambulance was also called.
A spokesman for the fire service confirmed that
He said: "There was an accident north of Turriff, which left one man trapped in a van.
"Firefighters released him from the van and left him in the care of paramedics at 7.52am."