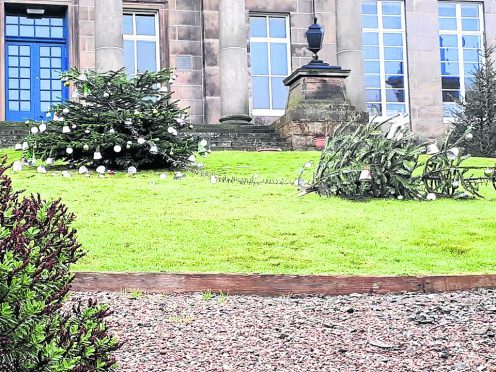 Two brothers came to the rescue after vandals destroyed a Christmas tree in a north-east town.
Festivities in Banff were soured over the weekend when it emerged that a tree bought and decorated by volunteers was maliciously targeted.
It was set up at Banff Primary School but was discovered snapped in two with baubles strewn across the area.
The tree, which was bought as a result of the fundraising efforts of the Banff and Macduff Christmas Lights Association (BMCLA), was so badly damaged that it could not be put back up.
However, big-hearted locals Steven Smith and his brother, Scott, who run a hedging firm, cut a fresh tree yesterday and hope to have it in place today.
Steven Smith said their "extensive contacts" from across Aberdeenshire helped them locate the new one promptly.
Yesterday he said: "The primary school where the current tree is located wouldn't allow access until tomorrow.
"We discussed replacing the tree although Christmas had passed, and decided it would be a sign of community spirit and determination to not be deterred by such a thoughtless act of vandalism."
Despite this, volunteers are disappointed by the damage.
A spokeswoman for the BMCLA said it took her an afternoon to get the tree decorated on the first occasion.
She said: "Just goes to show the level some folk will go to to spoil something lovely that we wanted to do for the pupils at the school.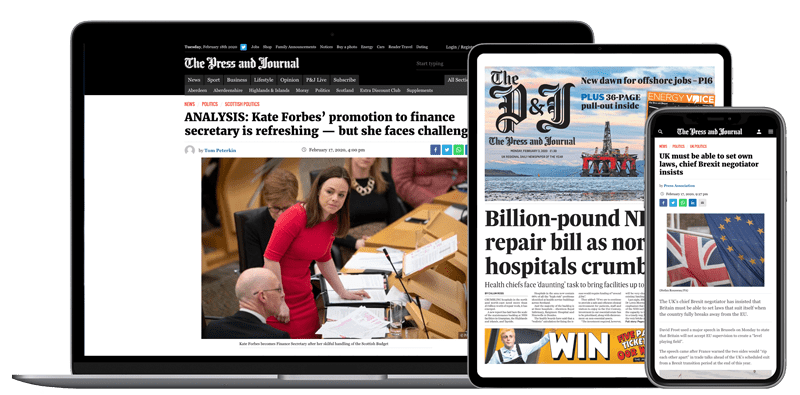 Help support quality local journalism … become a digital subscriber to The Press and Journal
For as little as £5.99 a month you can access all of our content, including Premium articles.
Subscribe