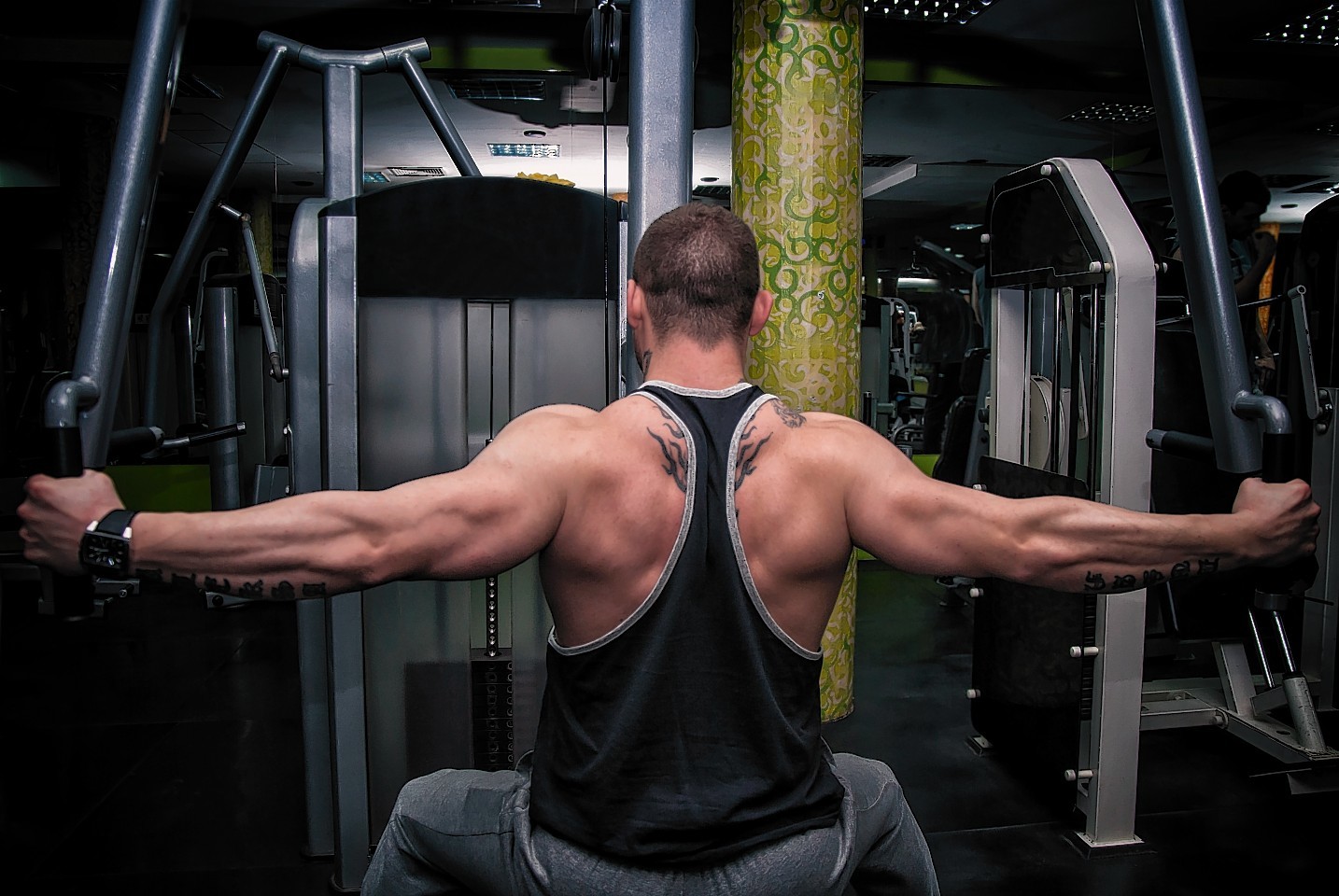 Experts fear increasing numbers of young men are using image enhancing drugs due to social pressures encouraging men to have the perfect body.
Shocking figures show hundreds of people are recorded as using needle exchanges across Grampian for using steriods.
The statistics, obtained through freedom of information legislation, reveal that the number of people registering as IPED users more than doubled between 2012-13 and 2016-17, from 334 to 734 – the vast majority of which were men.
And, while the number of users fell to 621 last year, experts believe the figure could be far greater due to stigmas surrounding using official needle services.
Experts claim that the large number of users could be indicative of a crisis of masculinity being faced by young men across the country.
With men's magazines and popular TV shows such as Love Island featuring more men with ideal figures, it's feared that young men end up taking IPEDS such as anabolic steroids to bulk up their bodies.
Alcohol and Drug Action (ADA) has recently launched its own specialist service for steroid users.
Substance misuse worker, Graeme Benson, said: "It's almost become acceptable now, if anyone was to watch Love Island and look at the size of these guys they'll see how prevalent it is.
"It's accepted by society that young men should look like this.
"I've been at ADA for 10-and-a-half years and back then the people using steroids were the older style (weight) lifters who had been training for 10 to 20 years, but now it's a much broader range of people."
IPEDs are commonly associated with steroids but the category also includes other appearance or performance altering substances such as weight loss pills and injectable tanning drug melanotan,
Scottish GP Rob Dawson, medical director at addiction treatment service NECA, based outside Newcastle, is one of the UK's leading steroid experts and has been involved in research and support since 1994.
And he believes that for many young men a bodybuilder physique had become the last surviving ideal of masculinity.
He said: "We're back to the image of the body beautiful if you look at the images on TV. It's been called the Adonis complex, or 'biggerexia'.
"Are we seeing a crisis of the male ego? Women can, quite rightly, do everything a man can do.
"Are men struggling with that and the last bastion is these types of bodies? Because it would be very difficult for women to get to that size.
"There is no place for these drugs, for the vast majority of people the same effect can be reached through exercise and the right diet."
One of Dr Dawson's biggest concerns is the potentially lethal cocktail taken by steroid users, who also habitually use cocaine.
He said the "toxic combination" can lead to an increased risk of heart attacks and strokes, and is believed to be a contributing factor in the death of a number of high profile athletes in the professional wrestling world.
The health board has stressed that the way IPED users are measured makes it difficult to get an accurate picture of the number of users.
An NHS Grampian spokeswoman said: "These numbers will only ever be approximate and will be an overestimate as injecting equipment provision services, commonly known as needle exchanges, are run anonymously using a unique client identifier.
"A client may give a different identifier each time they attend a needle exchange.
"It must also be noted the use of Image and Performance Enhancing Drugs (IPEDs) is self reported. We are aware that some clients will chose to report IPED use over heroin use as it is perceived to be more socially acceptable."
ADA's specialist support clinic runs every second Tuesday at its Hadden Street base from 5.30 until 7.30pm. The next one is being held on June 26.
For many steroid users with body image issues, coming off the drugs presents a fresh set of problems.
Giving up anabolics after consuming them for years results in fertility issues for men, as the body stops naturally producing testosterone.
This means that former users will sometimes have to be prescribed testosterone replacement, which is itself a steroid.
Meanwhile women taking the substances for an extended period of time can develop male attributes, such as deepening of the voice and abnormal hair growth.
Alcohol and Drugs Action is now offering one-to-one sessions aimed at those on the drugs.
However the charity is keen to stress that these are about getting the correct scientific information out there as opposed to a traditional addiction service.
Mr Benson said: "It's a chronically under-studied area of drug use in my opinion.
"It has become acceptable to use, and is becoming more acceptable I think, but this is a type of body dysmorphia.
"Most people use for a 12 week cycle and they come off it for two weeks, when there's still the effects of steroids, then they go into a post-cycle treatment.
"Our advice is that you should be taking the same time off as you do on but the problem for people is that in that off-cycle you start to lose mass, definition, strength.
"If you have a dependence on those things you might be tempted to ignore that."
The charity is now warning about a rise in "blasting and cruising", where people take a large amount over three or four weeks and then take small doses of testosterone the rest of the time.
This is under the mistaken impression this is better for them but it does not allow the time to recover.
Mr Benson added: "Typically steroid users have actually done a lot of research, much of which might be erroneous or confirmation bias.
"This is about giving them the science, we can't say to people that steroids don't work, because they do – but what people need to consider is the physical and mental impact this will have, not only just now but in 10 years time."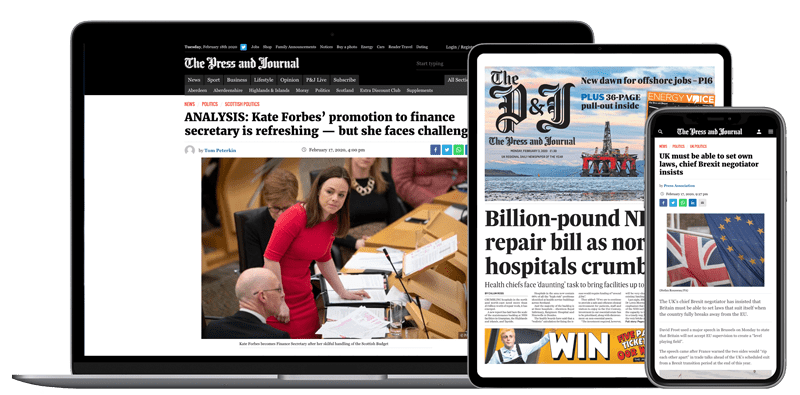 Help support quality local journalism … become a digital subscriber to The Press and Journal
For as little as £5.99 a month you can access all of our content, including Premium articles.
Subscribe