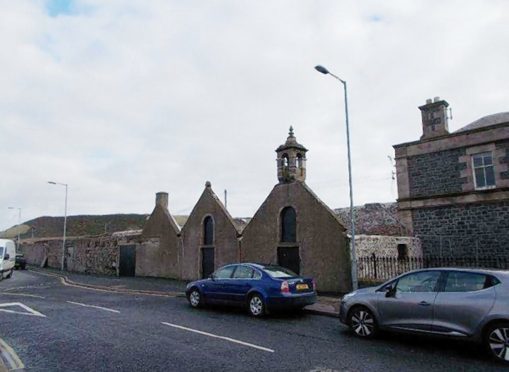 A new silversmithing workshop in the north-east is ready to be opened next month.
Business partners Kate Pickering and Scott McIntyre will open the Smiddy Centre of Excellence for Silversmithing and Jewellery on September 21.
The revamp of the Meal House in Banff, known locally as the Auld Smiddy, has taken less than six months.
It's hoped the workshops held there will resurrect the historic local craft of silversmithing which was once popular in the town.
The duo, who founded the Vanilla Ink Jewellery School in Dundee before relocating to Glasgow, aim to set up centres across Scotland which focus on the prominent historic skills of each area.
The Banff Conservation Area Regeneration Scheme, Creative Scotland, the Scottish Government, Historic Environment Scotland and the council helped get the project off the ground.
The Smiddy has been transformed into a light, open workshop with space for creating jewellery and tool storage.
Two new staff members, silversmith Megan Falconer and workshop coordinator Alison Arrowsmith, have been employed to work at the centre.
Ms Arrowsmith said: "I'm really looking forward to working in such a beautifully restored building and helping to create a very welcomging space where the new operation is destined to be recognised for its high quality teaching, silversmithing and jewellery."
Business partner Scott McIntyre said: "It's great to have Megan and Alison on board.
"To us, this is an essential ingredient as we are very keen to develop and work with local groups in the community.
"This way we already have a head start.
"We are still looking for your old metalworking, silversmithing, jewellery, woodworking and blacksmithing tools so we can fill the Smiddy with historic tools and provide kit for each and every student."
Local councillor and chairman of the Banff Development Partnership, Glen Reynolds, said: "The Smiddy project and the partnership with Vanilla Ink offers a wonderful opportunity for a whole variety of spin offs which will help the regeneration of the town.
"The employment opportunities recently advertised is one part of a jigsaw that will potentially involve local businesses and ties with arts and crafts throughout the region."
The centre will be formally opened on September 21 by Provost Bill Howatson with the public being welcomed between 10am and 2pm the following day.