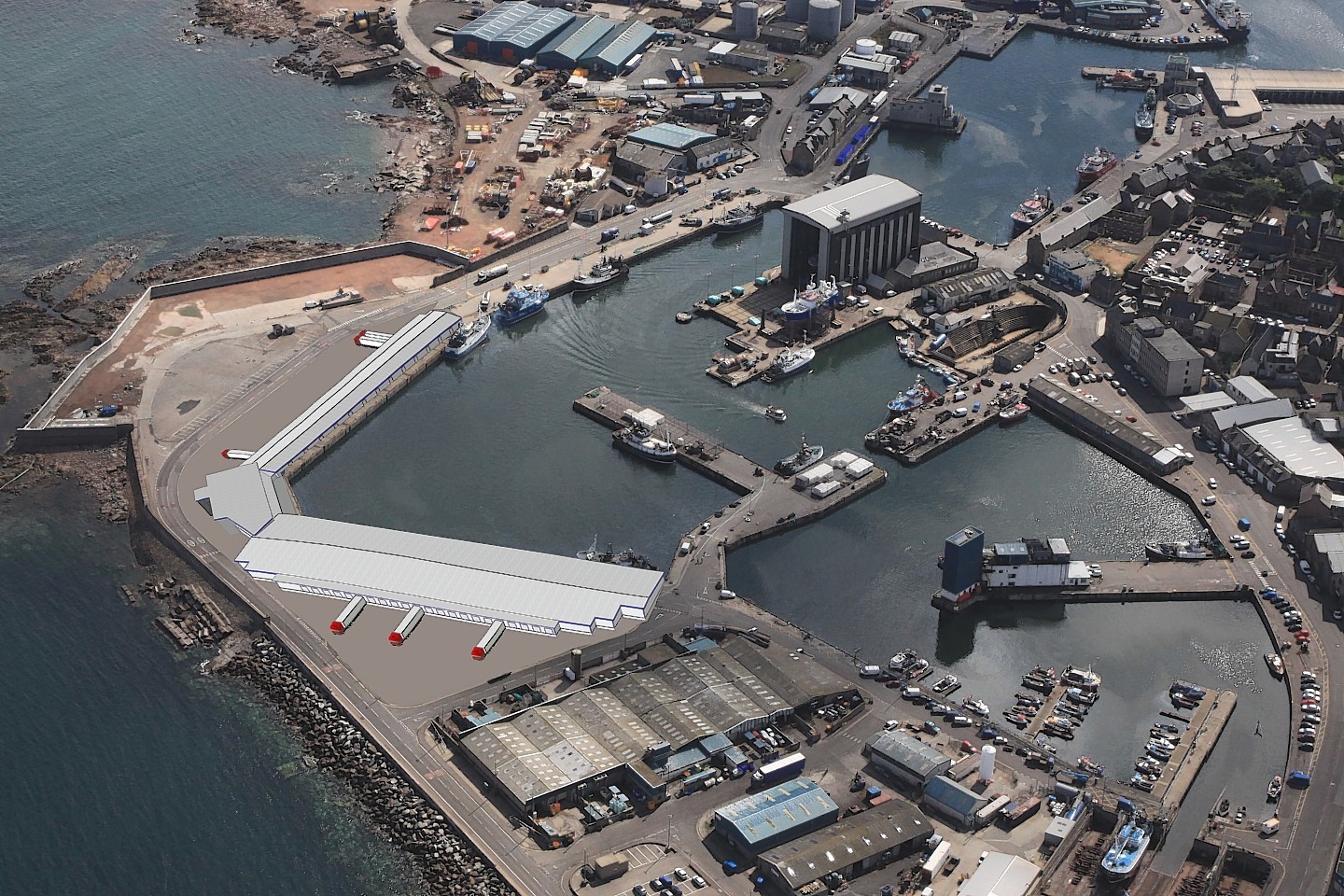 There was anger last night after it emerged the vast majority of funding for the fishing industry bypasses the north-east.
Almost two thirds of support grant applications from the region's trawlermen to the European Maritime and Fisheries Fund (EMFF) were rejected last year.
According to new figures, 146 applications were made for the funding, but only 46 were approved by the Scottish Government.
More than £1.9 million was handed out to fishing crews in the likes of Peterhead and Fraserburgh.
But that is only 13% of the total £14.1 million of EMFF grants made available for 2017/18.
The EMFF can be used to improve the infrastructure of coastal communities and in May, Aberdeenshire Council secured a grant of £376,000 for a new ice plant in Macduff.
In 2016, £5 million was awarded to Peterhead Port Authority to help with the £50 million project to deepen the harbour and create a new fish market, which was officially opened by Prince Charles last month.
Skippers and owners in the north-east and in Moray have, however, fared less well over the past 12 months.
Of the 21 council areas where data was available, Fife, North Lanarkshire and Stirling all ranked top with 100% of grants approved – with a total spend of £2.6 million.
Further down the list, Western Isles and Orkney had 52% and 51% of their applications granted.
Just three of the six applications made in Aberdeen were funded, with a total of £366,000 released.
But only 29 of the 75 Highland applications were approved.  Moray fared the worst of the north council areas, with just 30% approved.
Five local authority areas had no grants applications accepted, with 11 failed attempts between them.
The figures came to light in response to a parliamentary question from Peter Chapman MSP, who has now accused the Scottish Government of ignoring the region.
He said it was clear the area and its fishing industry were "not a priority" for ministers.
Mr Chapman said: "While I understand that large sums have been granted to central belt or city-based research projects to help with sustainability and aquaculture, I am concerned about the rest of the allocation.
---
>> Keep up to date with the latest news with The P&J newsletter
---
"North-east Scotland is the biggest base for fishing, with Peterhead landing the biggest tonnage in Scotland this year and Fraserburgh the third biggest.
"That means about 45% of fish caught in Scottish waters are landed in the north-east, yet only 31.5% of Aberdeenshire's EMFF applications were granted over the period 2017-18, receiving just 13.7% of the total money spent.
"In contrast to this, 51.85% of applications from Orkney were accepted, accounting for 20.2% of the total spend and 65% of Shetland applicants were granted, accounting for 12.1% of the total spend.
"I am concerned that the north-east is not a priority for this government.
"With £14 million available, I would have expected the north-east to receive more support."
Macduff-based skipper John Clark had his grant application for nets aimed at reducing discards approved earlier this year.
But to make sure he received the £30,000, he had to get them made within two months.
Mr Clark said that was not enough time for a manufacturer to come up with the netting and revealed he ended up losing the cash.
He said: "It was virtually impossible to have these nets made within two months so we actually lost out on our grant.
"The problem lies with the Scottish Government.
"They approved grants last year through the EMFF which were from years and years ago.
"I would say 70% of fishermen didn't have time to get them processed within the timeline set out by the Scottish Government."