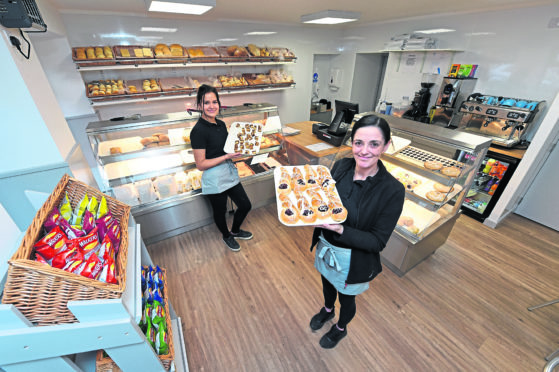 A popular bakery which closed down after 100 years of trading has reopened under a new name following a major refurbishment.
Home Bakery on Duff Street, in Macduff, was packed with customers yesterday when it opened its doors for the first time.
The shop, which used to run under the name of Duguid Bakers, was shut down in 2016 after owners Jim and Stella Duguid retired.
But the pair have since been assisting local businessman Hamish McLeay and gifting him their popular recipes to help him with his new venture.
Macduff's branch of Home Bakery is still selling well-loved butteries, scones and traditional baked goods but is also branching out to sell Polish breads.
Another new addition is the cafe.
Company administrator Andrea Lovie said staff had received positive feedback from local residents.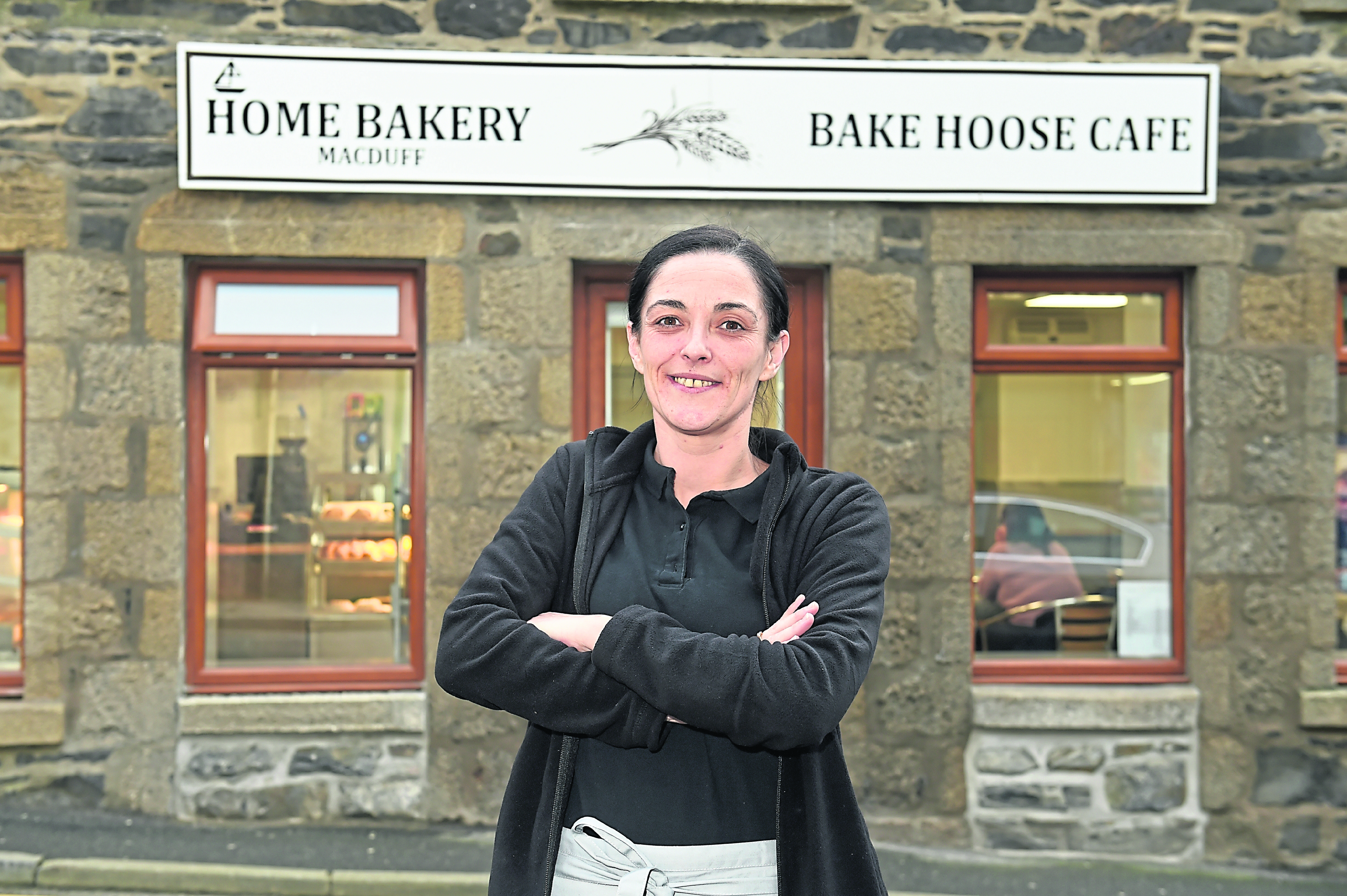 She said: "It's a learning curve for all of us and I'm sure there's a couple of things we will change in the next few days but for a first day it has been really good.
"The whole layout has changed, the old bakery is now the cafe and sandwich prep area and the bakery is in a building out the back.
"One of our bakers is Polish – it was great to see locals who were quite interested in trying something new."
She said the bakery and cafe were both busy with customers for most of the day.
She added: "We were really excited and thought we would be busy but we didn't anticipate the reaction would be as big as this."
Local councillor Mark Findlater promised to visit the shop as soon as he could.
He said: "Duguid Bakers was one of the jewels in Macduff's crown and since Jim retired it has been like the community has a missing part.
"I'm delighted Hamish and other folk have stepped up and are bringing the traditional bakers back with old and new recipes.
"We've a large Polish community integrated in the area so they're really happy as this is the first authentic Polish bakery there is in this area."
Councillor John Cox said the new cafe would be a "bonus" for town residents.
He added: "They're reversing the trend we have seen of closures in Aberdeenshire so I wish them all the best and look forward to their future ventures."
Home Bakery Macduff will be open from 6am to 7pm Monday to Friday and from 7am to 4pm on Saturdays.