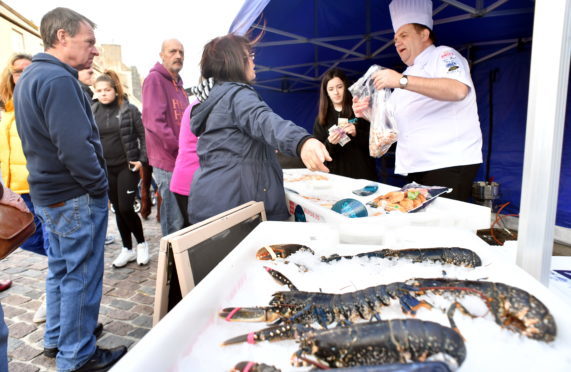 The body tasked with improving the fortunes of a north-east town centre has set out its programme for the months ahead.
Rediscover Peterhead have planned a whole variety of events for 2019, including a street market, health and beauty exhibition and seafood festival.
The business improvement district (BID) has also launched an investment project aimed at attracting retailers to fill empty units in the town.
Invest in Peterhead is a joint scheme involving BID and Aberdeenshire Council and will be formally launched in the summer.
As well as the retail investment project, there will be a series of activities taking place aimed at boosting visitor numbers.
The Rose Street market is being held on Saturday April 13 and has been inspired by the event of the same name in Melbourne, Australia.
Local artists and crafters will be selling their wares all along the thoroughfare.
In June, Peterhead will host a health and beauty exhibition to give local salons a chance to showcase their skills.
And the Seafood Festival will return in September after making its debut in the town centre last year.
It was hailed as a success, with around 3,500 people flocking to the Blue Toon for the event.
Clair Harwood from Rediscover Peterhead said the programme for the next few months is aimed at providing events that celebrate the business community.
She said: "Peterhead has a very strong community and we at Rediscover Peterhead really want to hold events that people of the town can be proud of.
"They deserve it.
"Most residents reflect on a time 10-20 years ago in Peterhead, when business was booming and the high street was bustling.
"The 2018 seafood festival attracted the most visitors of any event held in the town since 2010 – over 3,500 people.
"This year, we hope to build on that number and give the town something very special for everyone to enjoy and remember."
Rediscover Peterhead was launched in September 2017 after a ballot involving town centre businesses.
Firms pay a levy to the group and the money is used to fund projects and events aimed at boosting retailers.