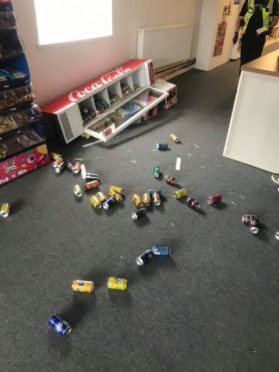 A north-east sweet shop owner has been left counting the cost after her business was broken into and trashed by vandals.
Staff at Bon Bon in Mintlaw were shocked on Saturday morning after finding thieves had made their way into the property and stolen hundreds of pounds in cash overnight.
A window pane had been smashed while a fridge had been tipped over, causing dozens of juice cans to be left strewn across the floor.
An unfamiliar white and blue Apollo Phaze bicycle was also left outside the shop, and it is thought it may be related to the crime.
Shop owner Fiona Chalmers first heard about what had happened from the butcher in the shop next to hers on Saturday morning.
Ms Chalmers said: "They smashed the window and purposefully pushed over the fridge.
"They didn't need to do that as it wasn't in their way. We're not sure if it's broken or not yet.
"I'm not sure if they were spooked, or what their intention was.
"There were other things they could have taken, so I don't know if it was a quick grab-and-go or if they were just taking the big stuff."
By the time she arrived at the scene, police officers were already there searching the area for potential evidence.
Ms Chalmers noted that there were fingerprints "everywhere" – and she is hoping for a swift resolution because the incident is just the latest in a growing string of vandalism attacks across the village.
In May, a 12-year-old boy was charged in connection with incidents at Mintlaw Library, Mintlaw Academy and Pitfour Primary School.
Ms Chalmers said: "There has been a lot of trouble in Mintlaw with youths.
"It is looking more and more likely that they targeted us, as we've had some people coming up to say they saw a young boy standing outside the shop around the time."
She added: "But it's not just me, I'm part of a bigger picture.
"Shops, businesses and people's cars – it's relentless.
"Everyone is being supportive, but they're also all frustrated."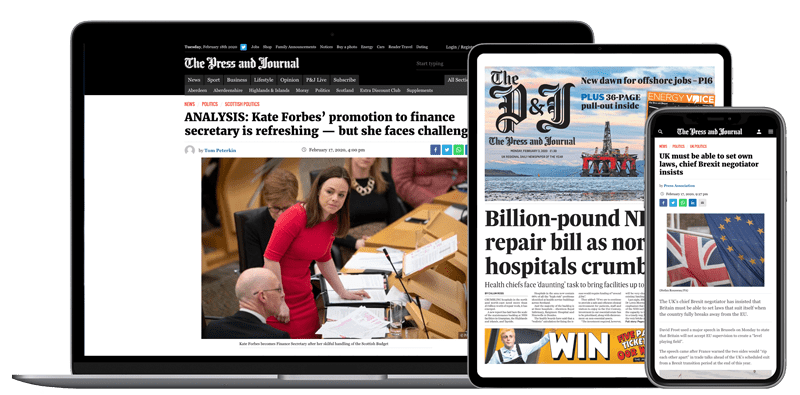 Help support quality local journalism … become a digital subscriber to The Press and Journal
For as little as £5.99 a month you can access all of our content, including Premium articles.
Subscribe