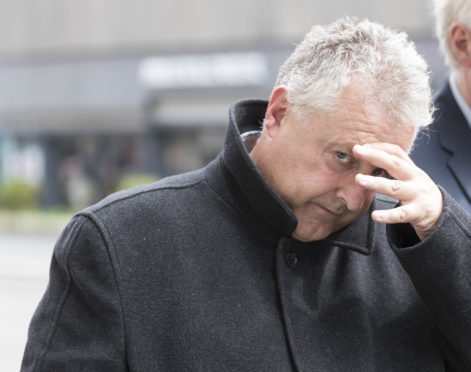 A man who kept animals in "dirty, smelly and disgraceful" conditions at a north-east puppy farm has been jailed for nine months.
Frank James, who was behind Scotland's largest illegal breeding site, was convicted of causing suffering to scores of animals.
His co-accused, Michelle Wood, was spared a prison sentence after her lawyer argued she was a "patsy" in the scheme.
More than 100 dogs, rabbits and ferrets were found living in squalor at the site near Fyvie, in an enterprise which may have been worth hundreds of thousands of pounds.
After 54-year-old was James was sentenced at Aberdeen Sheriff Court, the Scottish SPCA officer who went undercover to help snare him described the "disgusting" scenes she witnessed.
She said: "Large numbers of dogs were locked up for 24 hours a day, with little to no human interaction. There was bad ventilation, they had little veterinary treatment throughout their lives and were facing the spread of disease.
"The conditions were horrendous and the whole set-up was dirty, smelly and disgraceful.
"We found burned remains of puppies in burned out vehicles to the rear of the cabins."
James, of Banff, and Wood, of Macduff, were arrested following a Scottish SPCA and police raid in November 2017 and went on trial last month.
James insisted he had not been responsible for the day-to-day care of the animals.
But he also admitted that he had lived on the site at Eastmains of Ardlogie, paid for pet food and took dogs to the vet.
The court heard the animals were at risk of disease, were constantly exposed to urine and faeces and went without adequate food, water, exercise, bedding and ventilation.
It emerged that the animals had been left with eye, ear, skin and urinary conditions. Some were found to be "emaciated" or had suffered chemical burns.
James and Wood were found guilty of causing the animals unnecessary suffering and failing to provide a suitable environment for them between October 20 and November 14, 2017, with Sheriff Sukhwinder Gill describing James's evidence as "a tissue of lies".
James was jailed for nine months yesterday, while Wood was ordered to carry out 300 hours of unpaid work and put on curfew for six months.
James was banned from keeping dogs, rabbits and ferrets for life, other than the two pet dogs he already has.
Wood was prohibited from having dogs, rabbits and ferrets for 10 years but was allowed to continue to care for her partner's four dogs.
Sheriff Gill branded James a liar whose "arrogance knows no bounds".
She said: "You showed a complete disregard for the suffering that the animals must surely have endured.
"You showed cruelty beyond belief."
The undercover Scottish SPCA officer said the organisation will "keep an eye on" James after his release but warned that she suspects the operation was not an isolated one in the area.
She added: "In terms of the regime and the number of dogs, it was the worst thing I have seen in my career.
"We have noticed more people coming forward since this case was made public.
"This is definitely not an isolated case."
She promised all tip-offs about the illegal puppy trade would be investigated fully.
Reacting to the verdict, Scottish SPCA chief superintendent Mike Flynn said: "The Scottish SPCA has been picking up the pieces from Frank James' greed-driven puppy farming operation for several years and we welcome the court's judgement that his offences merit a jail sentence.
"His disregard for the welfare of animals under his care shows he is devoid of any empathy towards them and, when he is released from jail, we hope he is never in a position to own or sell animals again."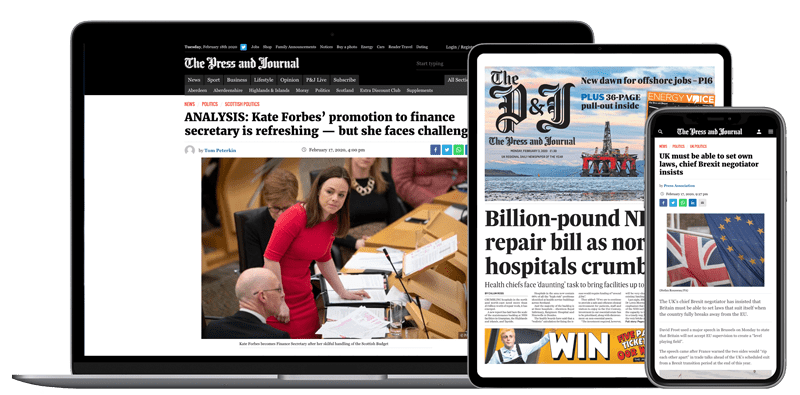 Help support quality local journalism … become a digital subscriber to The Press and Journal
For as little as £5.99 a month you can access all of our content, including Premium articles.
Subscribe