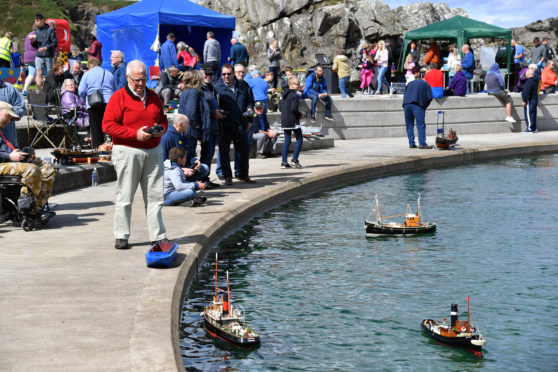 Open swimmers, model boaters, fundraisers and hundreds of visitors have gathered at the Tarlair Pools for the annual gala.
The popular family fun day to raise money for the Friends of Tarlair was a big success with the showers making way for sunshine.
Around 30 model boats were on display with many of them being driven across the pools to the delights of the enthusiasts and visitors.
In addition to the boats, there were inflatables, charity stalls, the Scout-run barbecue and the Macduff fire fighters with one of their engines.
The open water swimmers made the initial splash after leaping into the sea at Macduff Harbour and Macduff Aquarium before swimming round to join the celebrations.
Pat Wain, chairwoman of the Friends, said she was delighted by the turn-out.
She added: "There are so many people here, but a lot of the community turned up to help us get set up which was amazing.
"People came out to get everything ready and then the stall holders started to turn up.
"We had 15 open water swimmers join us today – from the Aquarium, some of them only took half an hour which was incredible.
"Every year, the Scouts do the barbecue and raise money for what they need as the Friends of Tarlair is all about the community, not just doing up the pools."
The funds raised at the gala will be put towards the group's plans to revamp Tarlair and give it a new lease of life.
Mrs Wain said: "We're about to put in the business plans for taking over the pavilion at Tarlair from the council.
"It would be for use by people such as the open swimmers and, once the pool is done, it will hopefully also allow training in kayaks and things like that.
"We're hoping to restore one of the rooms and make it into a tearoom.
"With the popularity of dog-friendly locations, we are also hoping to utilise the roof terrace space and have a gazebo there for people with dogs since Tarlair is a dog walker's haven.
"The other addition we are thinking can be a space for a community museum, displays and for things to do with the history of Tarlair."
Local councillor Ross Cassie took part in the gala day.
He said: "It will be good to see Tarlair restored to its former glory and I will be continuing to push for that."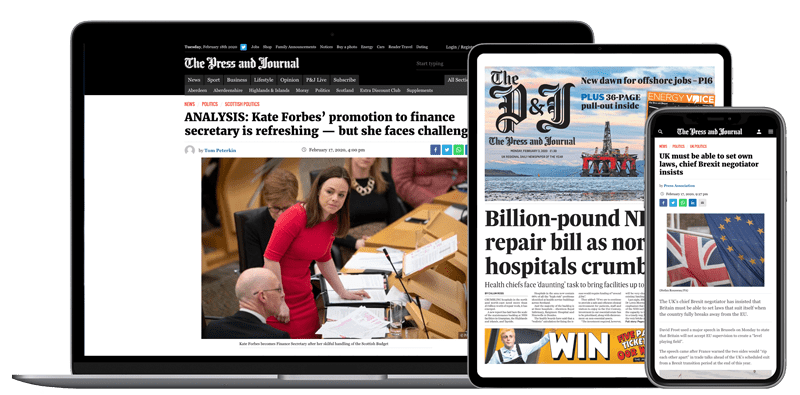 Help support quality local journalism … become a digital subscriber to The Press and Journal
For as little as £5.99 a month you can access all of our content, including Premium articles.
Subscribe