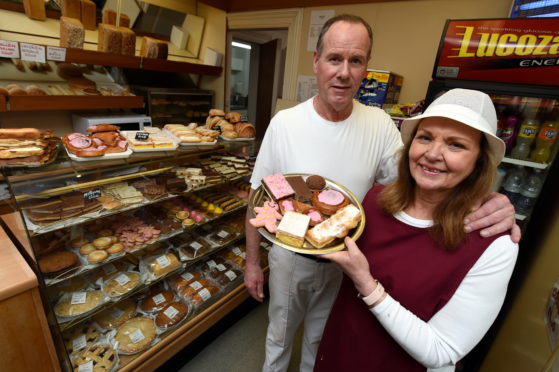 The owners of a north-east bakery have announced plans to retire – ending their family's 90-year link to the business.
The Seafield Bakery in Banff is known locally for its Mr Blobby biscuits, pies and sweet treats.
But after years of early mornings, Duncan and Audrey Clark have decided to retire and have put the shop on Seafield Street up for sale.
The business has been in the family since Mr Clark's grandparents William and Annabella bought it in 1930. When they stepped down, they handed the keys to their son Bill and his June – who then passed the reins to Duncan.
The 63-year-old said: "We would prefer if it sold as a bakery – everything is here already and it's been a bakery for more than 100 years as it was that before my grandfather bought it.
"We've mixed feelings about giving it up, but we've done a good shift and we're ready to stop."
Mr Clark said that it was a busy routine, which includes starting at 1.30am to get the customer favourites' ready in time for opening at 6am.
He added: "One of our most popular things is the Mr Blobby biscuits.
"About 20 years ago someone suggested it and we tried it out.
"He became really popular.
"Over the years things have changed as we diversified following trends to do more lunch things but buttery sales have dropped as people became more health conscious over the years.
"It has been hard work but it's been worth it."
The business, which includes the shop, bakery and warehouse area, and the two bedroom flat above has been listed for sale by Shepherd Chartered Surveyors for offers over £200,000.
The couple decided to sell up as their son works offshore, and they now want to enjoy retirement.
"Our son works offshore and is settled there so we've no one to pass it onto so we decided to sell," Mr Clark said.
Mrs Clark, 59, added: "We just want a bit of an easier life playing golf, going on holidays and enjoying ourselves – what all retired people do."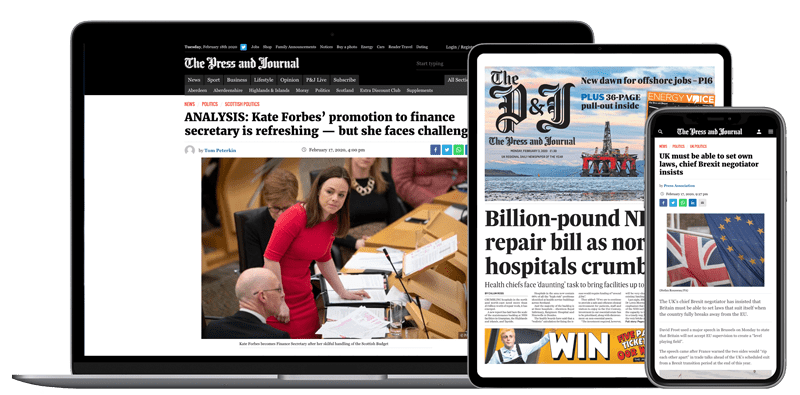 Help support quality local journalism … become a digital subscriber to The Press and Journal
For as little as £5.99 a month you can access all of our content, including Premium articles.
Subscribe