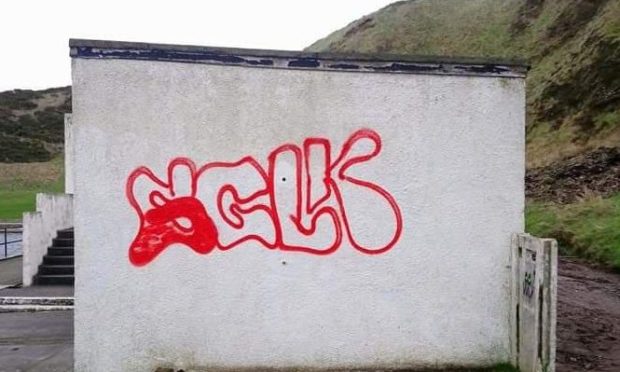 Vandals have daubed graffiti across buildings at Tarlair Pools, devastating those working to bring the historic site back into use.
As many as ten possibly "gang-related" tags have been daubed across walls, while the pavilion itself was also broken into.
Further damage was done to the interior and it's understood more graffiti was spray painted there.
Members of the Friends of Tarlair, who want to rejuvenate the A-listed lido, made the discovery as they walked down to the site.
They said the damage was so widespread there must have been numerous individuals involved.
They were to meet an architect whose whose specialism is the design of lidos as they look to take the council-owned building into community use.
Excitement soon turned to a mixture of sadness, confusion and anger when they realised large letters had been painted across seven of the large white walls.
The graffiti was been reported to the police by the Friends who banded together eight years ago with the aim of restoring the site and its surrounding area so the community can use it.
They are pushing to have the pools community asset transferred to them in the hope it could be converted into a cafe and outdoor activities destination.
Treasurer Lorraine Smith said: "As we walked down towards the pools we could see the first one on the side of the building.
"That was disappointing enough, but it wasn't until we began to look around that we discovered there were about 10 altogether.
"They also broke into the building and there's even some in there too.
"There needs to be CCTV at Tarlair. Some people may mistake it for being derelict and think it's OK to spray things all over it but it is not.
"This isn't just kids. There were at least 10 cans used, which can't have been cheap."
The Friends also shared photos of the damage on Facebook and wrote: "The lettering would suggest groups of people who have given themselves like a gang status so alternate gangs can recognise how good they are at antisocial activity."
In the past, the group have applied for permission to give the pavilion a fresh lick of paint, but been refused by Historic Environment Scotland because of its listing.
They are now uncertain whether they will be allowed to clean-up the graffiti.
It is understood the damage was done sometime between Wednesday evening and Friday morning.
Banff councillor John Cox, who has spoken in the past about his passion for the site and remembers it from its heyday, was disappointed upon seeing pictures of the damage.
He said: "A tiny minority are working against the majority in the community and should be ashamed.
"This is their home town and they should look around to see the good work many volunteers do for them and their families.
"I feel for all those who have and are working hard to make Tarlair a must visit place for everyone."
Anyone with information can contact the Friends of Tarlair on Facebook, call police on 101 or Crimestoppers anonymously on 0800 555111.
Tarlair over the years
Whether for rocking bands, pools with slides or scenic dog walks, people have flocked to Tarlair for many reasons over the decades.
Built by the Macduff Burgh Council at the base of the sea cliffs to the east of Macduff, it opened in 1931, boasting changing rooms, a boating pool, paddling pool and tidal pool.
The facility inspired other outdoor centres to open in Stonehaven, Arbroath and Prestwick.
In its heyday, it was also the venue for an annual music festival featuring local bands and special concerts with big names such as Jethro Tull, Fish, Runrig and Wet Wet Wet.
The 1994 Festival was the last and the facility's use waned.
The Friends of Tarlair have been campaigning to bring it back into use since they formed in 2012.
They hope to take ownership of the buildings and convert them into a cafe and outdoor activity space to bring back those crowds.
Treasurer Lorraine Smith said: "We're going through the community asset transfer process just now.
"We've tried to do this before, but this the furthest we've got and so we're keeping our fingers crossed.
"We shared the graffiti on social media so people can come forward if they saw anything.
"We are hoping this will not have a negative impact on our efforts to make this project a reality.
"Some people don't appreciate how great a facility it was. The older people living in this area remember what it used to be like when we were kids.
"I remember the bands playing down. It would be lovely to see that again."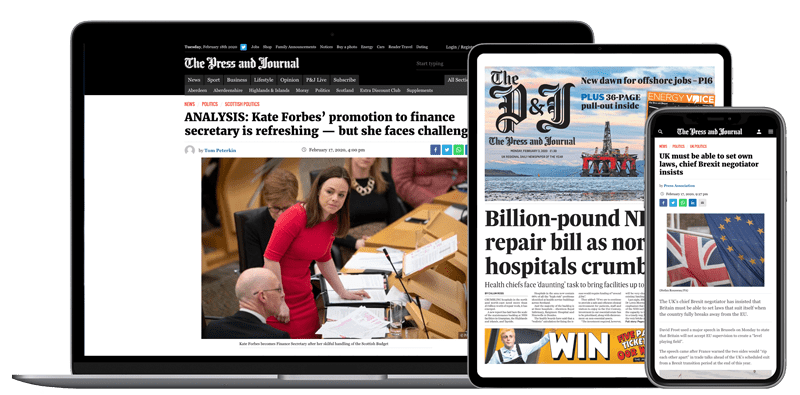 Help support quality local journalism … become a digital subscriber to The Press and Journal
For as little as £5.99 a month you can access all of our content, including Premium articles.
Subscribe