A big shout out to my friends: Hundreds of north-east pupils party at home in online prom
By
Rebekah McVey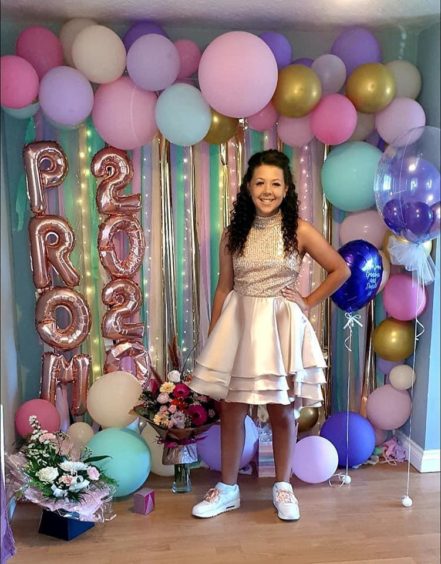 Hundreds of primary school pupils around Peterhead partied at home for their unusual online leavers prom on Saturday night.
Youngsters would have marked their move from primary school to secondary school with an event at their schools but the coronavirus pandemic robbed them of that chance to say goodbye.
In an effort to ensure the children wouldn't be left disappointed, however, Helen Will from Peterhead decided to organise a virtual prom.
She feared that if she didn't do something "it might not happen" and an opportunity to mark an important milestone in the pupils' lives would be lost.
The success of the event has, however, left her stunned, with the entire community caught up in the fun.
"The excitement in the town was crazy, with over 500 members on the Facebook page including parents, teachers and assistants from the nine local schools," Mrs Will said.
"People partied at home and put so much effort into decorating their homes and there was a real feeling of togetherness with all the schools."
Local DJ Scott Wallis provided entertainment on the big night live from Deja Vu nightclub.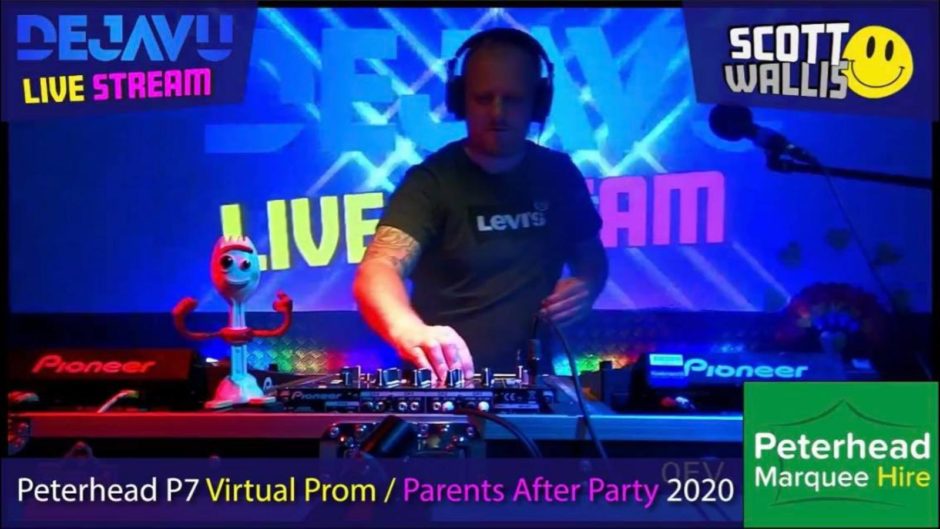 Children had the chance to give "shout outs" to their friends "the way they normally would at a school prom".
Teachers from the different local primary schools also prepared video messages and Mrs Will organised competitions, with prizes such as a new computer and a limo ride up for grabs.
Mrs Will said: "DJ Scott Wallis did a brilliant job and the night was special thanks to the efforts of so many families.
"I'm so happy I could give back something to the town during this lockdown."
After the children's prom, there was an after-party for parents where those who took part helped to raise money to purchase leavers' gifts for the pupils.
Mrs Will said: "Overall it was a brilliant night that's raised £1,500 so far, with more still to come in.
"This will be shared between the 243 leavers who will each receive a small gift as a reminder of their making history with a lockdown leavers virtual prom."
The idea "has caught on with other schools around the country" and Mrs Will has been contacted by a school in Aberdeen and one near Newcastle about how they can organise a similar event for their pupils.