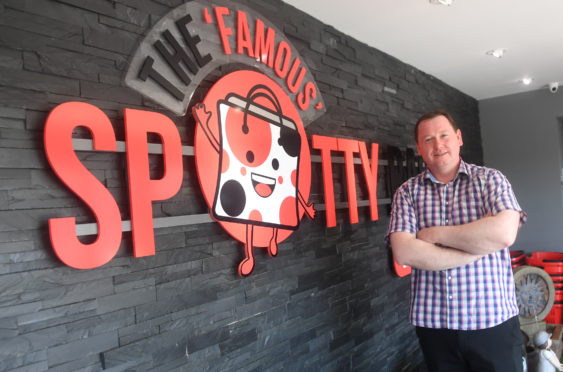 A popular north-east shop and restaurant is hoping to extend its offerings to include a designed children's area, or more space to social distance, depending on how long coronavirus restrictions remain in place.
Banff's Spotty Bag Shop is asking Aberdeenshire Council to approve proposals to extend its upper floor Riverview restaurant by 20 seats to include a designated area for entertaining children.
And after sitting on the idea since the Covid-19 lockdown hit in March, owner Des Cheyne believes it's time to "get the head down" and carry on with the expansion.
"When the coronavirus kicked in, with everything happening, we put it on hold," he said. "As time went on we realised that the virus is hopefully not going to be here forever and with the popular demand for the restaurant we needed to plan ahead.
"If approved it would include a children's area and a bit separate from the main restaurant as somewhere to keep the kids occupied. All that would happen assuming Covid-19 is over and done with. It social distancing does have to continue for the foreseeable future then we would be looking to take that into account as well."
The current restaurant, built in 2017 to seat around 80 diners, is operating as a two-metres distancing zone, rather than one-metre, to be on the safe side.
The shop and restaurant in Old Market Place employs 58 full and part-time staff and there's plans afoot to extend the shop further too.
"We've been fortunate that we've been able to continue to invest in the business," Mr Cheyne added. "We are in unchartered territory but we firmly believe it's the right thing to do and something our customers will be looking for. The restaurant has exceeded expectations and was well received by customer young and old.
"If approved it gives us time to mull it over and see the best way forward given Covid won't be here forever. It's daunting, I admit, but sometimes you've just got to get your head down and get on with it.  This can spin on to benefit other parts of the community too as it brings more people to the town and we always take pride in employing local tradesmen. That's very important to us."
The application, submitted by Banff architects firm Mantell Ritchie, will be considered by planners in the coming weeks.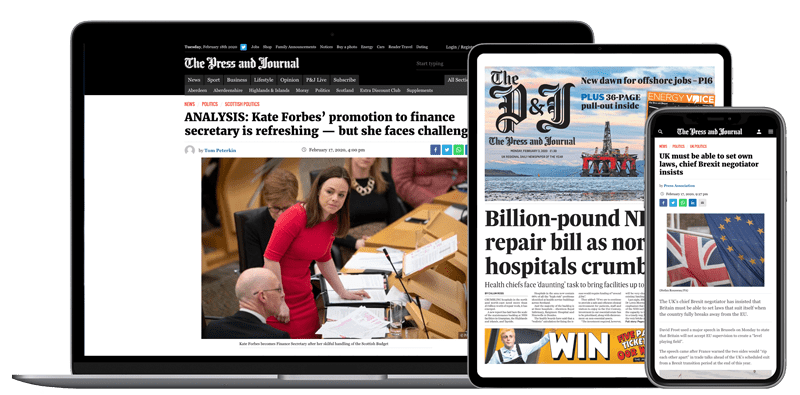 Help support quality local journalism … become a digital subscriber to The Press and Journal
For as little as £5.99 a month you can access all of our content, including Premium articles.
Subscribe